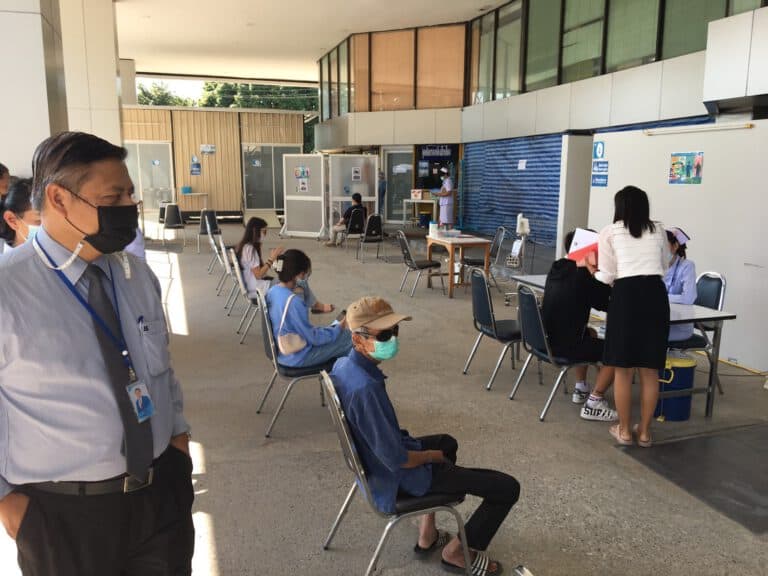 Thailand-
The Minister of Public Health, Anutin Charnvirakul, spoke to the press today, December 5th, 2020 and stated that rumors an impending lockdown or business closures due to cases of Covid-19 being found mostly in the North of Thailand in the Chiang Rai, Mae Sai and Chiang Mai areas are false.
Anutin said that the Ministry of Public Health had the situation under control and that the contact tracing and quarantine program was working. This is in response to multiple cases of Covid-19 being detected domestically after women fleeing rising cases from the border town of Tachiliek, Myanmar, illegally crossed the border and ignored mandatory quarantine processes. You can read more about that situation below:
Hundreds of anxious residents in northern provinces flock to local hospitals for Covid-19 tests following several recent cases of Coronavirus
Anutin said rumors on social media of an impending lockdown, ban on concerts and entertainment or similar closures were false. He stated that the Public Health Ministry had the situation under control and so far there was no sign of a mass "super spreader incident" in relation to the women and only two cases of locally spread Covid-19 had been found despite hundreds and hundreds of tests on contacts of the women. He also said the women would all face significant legal charges including violating the Disease Control Act and Emergency Decree which could see them spend time in jail and pay hefty fines.
Anutin reminded the public to wear masks, wash their hands and socially distance where possible. He and the Minister of Tourism will also be visiting the North next week to restore confidence in the area as local business operators report significant numbers of cancellation from nervous domestic tourists. Normally this time of year, with the colder Winter season, is the most popular time of year for Thai tourists to visit the North.
He and officials with Chiang Rai and Chiang Mai have strongly urged against fake news that could fear or scare the public, especially in regards to potential lockdowns.