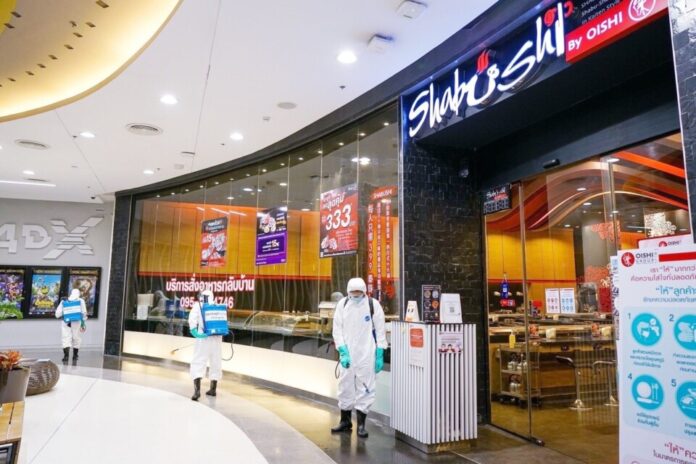 Chiang Rai, Thailand-
The Thai Department of Disease Control has confirmed a second domestic case of Covid-19 that is connected to a case announced yesterday, November 28th, in Chiang Mai.
First, get caught up with the situation so far by reading more about the first case below:
Investigation continues around Covid-19 case in Chiang Mai, Public Health officials warn of potential of harsh legal charges for patient for allegedly illegally crossing border into Thailand
According to a statement released by the Thai National News Bureau and the DDC this evening the second case is a friend of the confirmed case from yesterday and had also been with the first patient in Myanmar.
The second confirmed patient, whose exact age was not given, had symptoms while in Myanmar and self treated. She was reportedly sick from November 16th to the 22nd of November. On November 23 and 24 she began to feel better, according to the DDC. The woman then crossed the border into Thailand without going into quarantine with her friend, the first patient. The exact location and how they entered the country, presumably illegally, was not clarified as an investigation continues.
The second patient stayed in Chiang Rai at the Mai Sai Inn. She was now asymptomatic, however when she heard on November 28th that her friend had tested positive for Covid-19 in Chiang Mai she went via motorcycle taxi to the Bangkok Hospital in Chiang Rai to get tested for Covid-19.
Her test reportedly came back positive today, November 29th. More details are expected to be released by the Center for Covid-19 Situation Administration tomorrow, November 30th.
According to the DDC, this second patient did not have a widespread travel history to public places after entering the country like the first patient and has a very small and limited list of contacts at this time.
Meanwhile, authorities have stated that border control will be significantly stepped up in the area as Myanmar continues to have a widespread outbreak of Covid-19. Additionally, entertainment and hospitality venues are being inspected by law enforcement to ensure they are complying with measures to prevent the spread of Covid-19 such as wearing masks, check in procedures, social distancing and using hand sanitizer.