Pattaya, Thailand-
The following are the top local stories in Pattaya, Thailand for the last week as chosen by our editorial team from November 8th to November 14th. As we publish many stories daily this gives our readers a chance to catch up on what are the most notable and "important" stories that directly affect our area over the last week.
They are in no particular order of importance.
1. Pattaya working on stray dog and cat problem
We have covered multiple times over the past few months the increasing numbers of stray dogs and cats in Pattaya caused by the Covid-19 measures, lack of people and many who abandoned their pets when leaving the city to return to their home provinces. The city is making progress on the issue they have stated this week.
Pattaya mobile sterilization and vaccination truck for stray cats and dogs is officially being deployed, city working to control stray animal problem
2. Pattaya authorities set their eyes on encroachment over the ocean on Koh Larn
Authorities are looking at dozens of structures on Koh Larn which have allegedly illegally built over the ocean.
Pattaya authorities set their eyes on 58 structures and resorts allegedly encroaching on the ocean on Koh Larn
3. Two dead, one injured in major Pattaya accident
We don't often put accidents as top news but this one was heavily discussed locally as the young driver of a pickup truck, who was uninjured, killed two women on a motorbike and injured a pedestrian in Jomtien. However, the two women, on review of watching CCTV from the police, turned directly into traffic and ignored a red light. The driver, initially suspected of being intoxicated, was not over the legal limit and the fault was decided by law enforcement at being that over the two women.
Two dead, one in critical condition after pickup truck driver crashes into motorbike and pedestrian in Pattaya
4. Protester headbutts foreigner on Jomtien Beach
There simply wasn't a more popular story this week in Pattaya and the video footage on our Tiktok got over 1.2 million views. Catch up below.
https://thepattayanews.com/2020/11/09/pattaya-pro-democracy-protester-appears-to-headbutt-a-russian-foreigner-next-to-his-young-daughter-and-wife-at-rally-following-verbal-disagreement-video/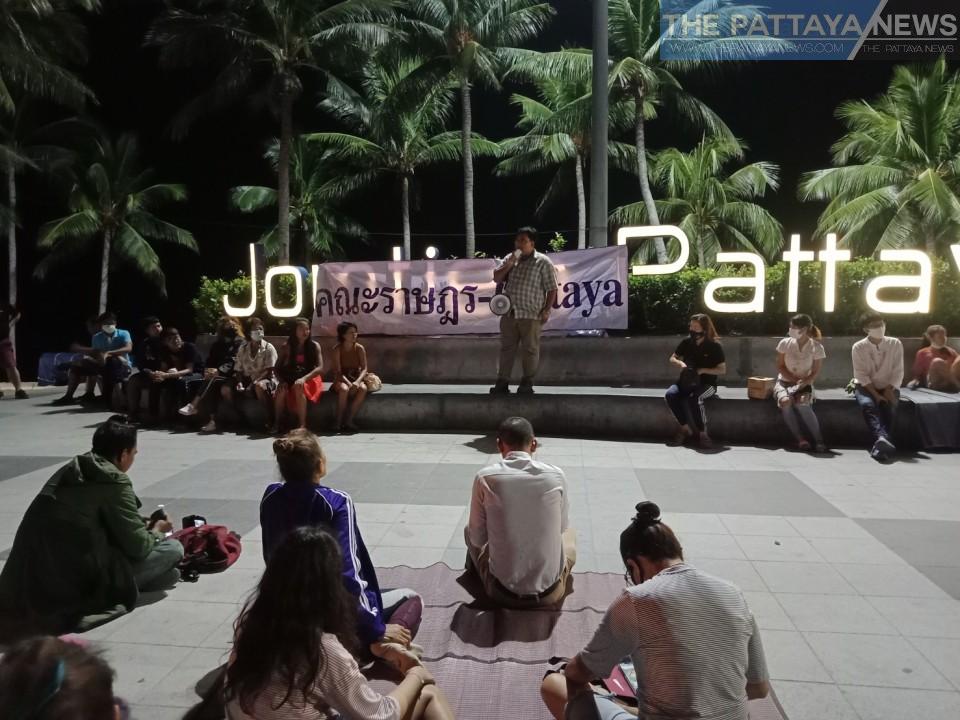 5. Man shoots and kills husband and wife in Chonburi over barking dog
Another very popular viral video and story from the last week in which a man upset with a barking dog murdered the owners and showed no regret, claiming he had warned them many times to shut up the dog.
Man allegedly shoots and kills husband and wife in Chonburi after being upset about their barking dog – VIDEO