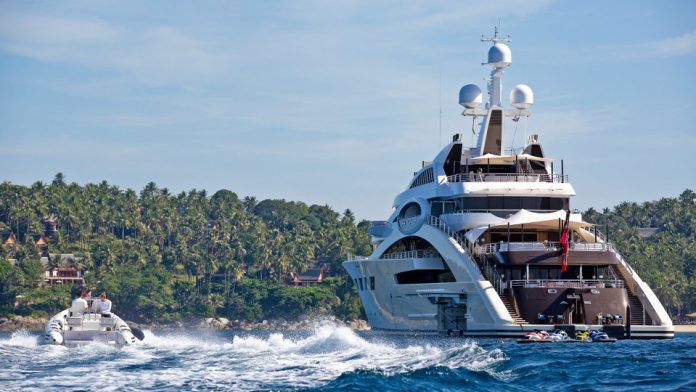 Pattaya, Thailand-
The Thai Immigration Bureau reported today that multiple yachts have applied per a new program approved by the Thai Center for Covid-19 Situation Administration to dock in Thailand, with the majority planning to dock in Pattaya and Phuket.
Deputy Commissioner of the Immigration Bureau, Police Major General Archayon Kraithong, said at a press conference today so far a total of ten yachts, mostly from Malaysia and Singapore, had asked for permission to dock in Thailand. Many of the yachts plan to dock in the Pattaya area, he added at the press conference.
More about the yachts and special tourist visa permissions can be found below:
Thailand grants Special Tourist Visas to tourists and crews of foreign yachts
The individuals on board the yachts will have their documents checked and special tourist visas approved, Archayon stated, and then required to spend fourteen days on the yacht under a quarantine that will be observed by authorities. Once this is completed passengers on the yachts can disembark and travel Thailand, however, will be subject to health measures and Covid-19 tracking bracelets.
You can read more about the tracking bracelets below:
Thailand announces "Smart Band" mandatory tracking device for foreign tourists who visit the country during Covid-19 pandemic
Archayon added that those interested in the program from low-risk countries could speak to the embassy or consulate in their country to arrange assistance in entering the country via private yacht. A certificate of entry would be needed before approaching the waters of Thailand, Archayon added, which would be issued by an embassy or consulate.