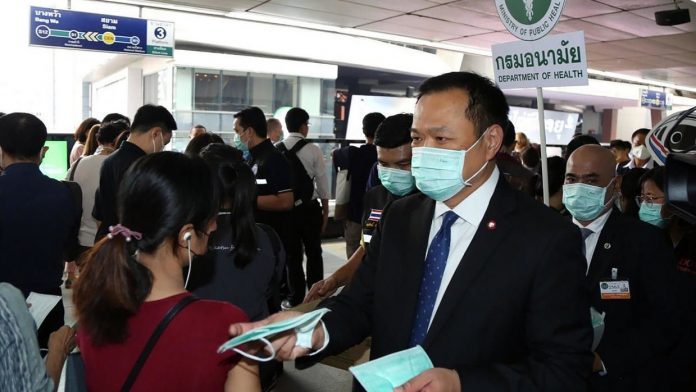 Thailand-
Proposal to shorten quarantine to ten days for low risk countries shelved
Previous proposal had come from sub-committee of CCSA
This follows case of Hungarian Minister in Bangkok
A proposal by a sub-committee of the Center for Covid-19 Situation Administration to shorten quarantine for low risk countries from fourteen days to ten days has been shelved, a top Thai Government official confirmed yesterday afternoon.
Deputy Prime Minister and Public Health Minister Anutin Charnvirakul confirmed the proposal was shelved late yesterday afternoon following the weekly Thai Cabinet meeting without getting into depth on the reasons why.
We reported previously about the proposal last week here:
Ten day quarantine proposal for visitors from low risk countries to be officially suggested to main CCSA panel and Thai Cabinet
Anutin did state that "many concerns" from the public on social media and sent to the Ministry of Public Health from prominent residents and citizens affected the decision and they wanted to allay fears of a possible spread of the virus in the country.
He also stated that recent cases of a Hungarian Minister testing positive and a French woman also raised fears and concerns among the general public.
Anutin also stated that although this would slow down the ability of foreign tourists to enter the country that safety and security of the Thai people was the number one concern and many Thai citizens were uncomfortable with lowering the number of days of quarantine.