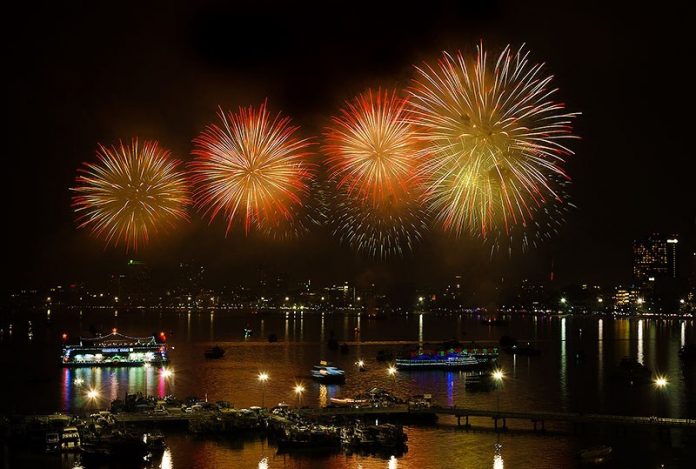 The following is a weekly feature in which we highlight the top local stories in Pattaya, meant for our residents and regular readers.
We publish on average over a dozen articles a day and it is very easy to lose track of what is taking place in Pattaya. This article allows our readers to see what, based on the opinion of our editorial team, were the most important local stories in Pattaya over the last week. We have a separate feature for national articles.
  The list below is in no specific order of importance. This covers the week of November 1st to November 7th
  1.  Top real estate firm says many potential buyers interested in purchasing hotels in Pattaya following Covid-19 pandemic
Pattaya has been hit hard by Covid-19, with many hotels still closed and shuttered across the city. As a tourist city Pattaya depends on tourism for an estimated 80% of its GDP every year. Some long term investors believe that when the pandemic subsides there will be a significant pent up demand for travel to the city.  Take a look at what they are saying below:
Top Thailand real estate firm says many investors interested in buying hotels in Pattaya post-Covid
  2. Notorious elephant reportedly responsible for as many as three deaths in Rayong dead
A notorious elephant who was responsible, according to Rayong officials, for three deaths in recent months including a monk died last week. Here are the details.
Notorious Rayong elephant dies from bullet wounds after killing three locals in prior months
  3.  Pattaya planning to renovate Koh Larn Pier, but won't take place until 2023
A long planned refurbishment of Koh Larn Pier is on the agenda, but won't take place until at least 2023 according to city officials. The budget will be 140 million baht. More is below.
Koh Larn Bridge and pier planned to be renovated in next three years with a 140 million baht budget
4.  Pattaya Police get ready for festival season and many events with training around potential major brawls
Although this high season will not see foreign tourists en masse like prior years due to the Covid-19 pandemic it will see many events like the fireworks festival, seafood festival, music festival and the New Year countdown. This should bring thousands of domestic Thai tourists, many from Bangkok.  Pattaya police are preparing themselves by holding trainings around potential fights and brawls.
Pattaya Police hold training exercise simulating massive nightclub and hospital brawl
5. The complete schedule for the Pattaya Fireworks Festival
Don't need much text here, so check it out below
Complete Pattaya Firework Festival schedule, performers, times for this month
Thats all for this week! Thank you for reading!
Facebook Notice for EU! You need to login to view and post FB Comments!