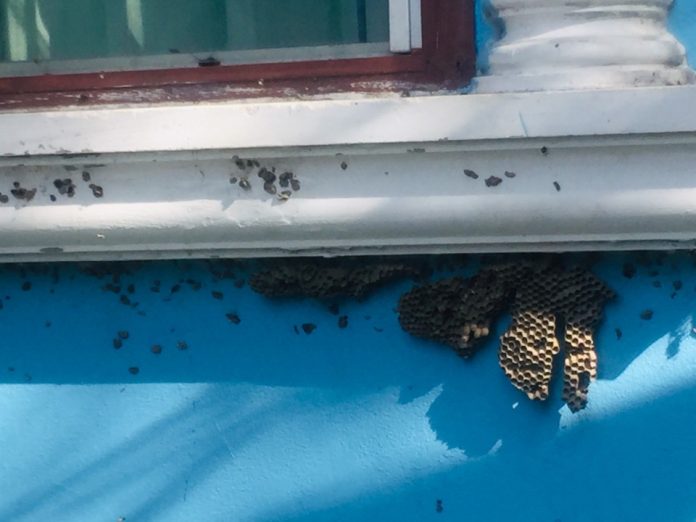 Banglamung, Pattaya area, Thailand-
A local house owner got more than they bargained for when they found an unwanted guest on their home in Banglamung yesterday-a massive hornet nest on the side of his home!
The owner, who wished to not give their name, stated to The Pattaya News that they were out for a walk in their yard when he got stung by a hornet around 3:00 PM. Noticing several other hornets he followed the trail to find a large nest on the side of his house. He stated that he didn't go outside of the home often and immediately called for assistance.
Mr. Bancha Udong, a member of Khao Mai Kaew Subdistrict Administrative Organization, responded to the complaint at the house located in the Khao Mai Kaew area of Banglamung just after 3:00 PM yesterday.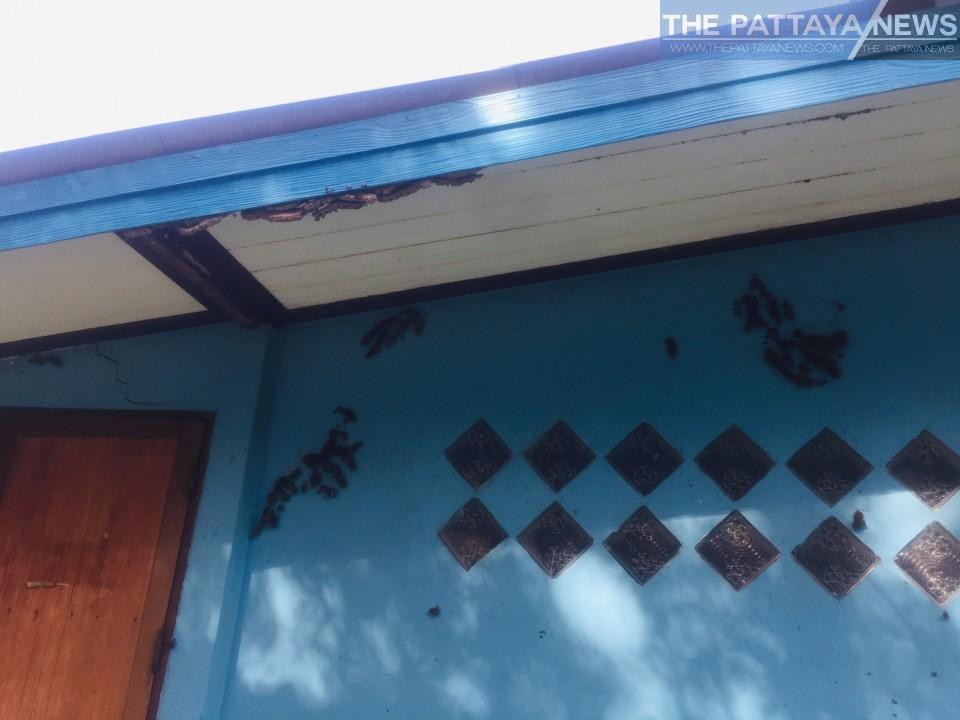 The nest contained dozens of hornets and had been in place for some time, according to Bancha, containing an aggressive species of hornets that could be a danger to the public. In addition, many other nests were found on the house and property the owner had not previously noticed! As many as a dozen nests were found around the home.
It took roughly thirty minutes for him to safely remove the nests. He advised that any house owners in the area who have issues with dangerous wasps, hornets or bees to call for assistance from your local administrative organization.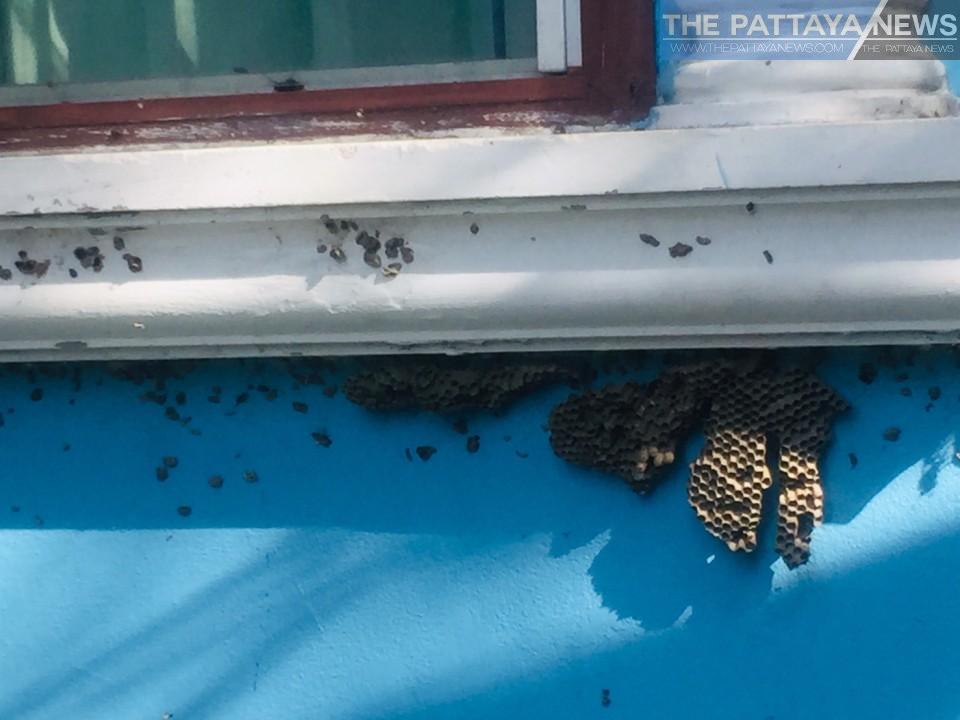 The house owner, meanwhile, was relieved and shrugged off his hornet sting, stating he had been through far worse and was not allergic.