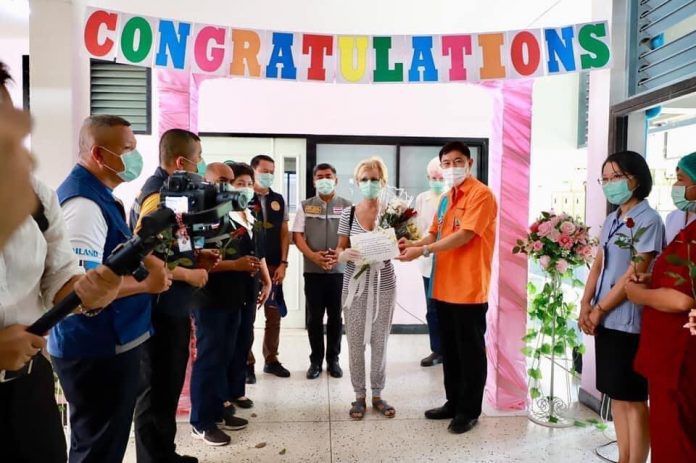 Koh Samui, Thailand-
A woman who had recently returned from France, spent fourteen days in quarantine and then tested positive for Covid-19 shortly after being released was released from a hospital fully recovered today in Koh Samui.
Veerasak Lorthongkham, the Samui Hospital director, stated that the woman, 57, who was not named for her privacy, passed multiple negative tests for the Covid-19 virus and that her spirits were high. Her son, husband and close contacts had all also tested negative for the virus and there was no sign of local infection on the island.
The woman had only had mild symptoms of the Covid-19 disease, according to doctors at the hospital.
The case resulted in mass testing and a temporary closure of the state quarantine where the woman had stated out of concern that Covid-19 particles on gym equipment could have caused the infection. However, experts from the DDC disproved that theory later on. They believed the woman had the virus in quarantine however had a significant delayed incubation time which can happen in very rare circumstances. After widespread testing of her low and high risk contacts they do not believe she was locally infected.
The woman will return to her home on the island and stay in home quarantine out of precaution for several weeks.
The following article gives more details on the previous situation:
Department of Disease Control give results into investigation of Covid-19 case on Koh Samui from woman returned from France
Photo: Samui info by Nicha