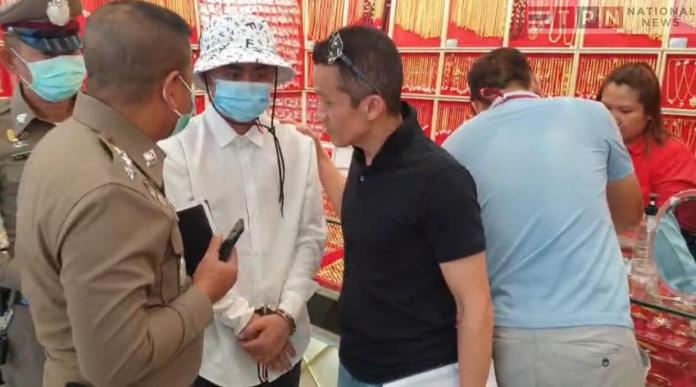 Bangkok –
A food delivery man was captured this evening, November 4, in Bangkok shortly after reportedly stealing 2 gold necklaces, worth more than 110,000 baht, and haplessly dropping his own ID card at a jewelry store.
Officers from the Klongton Police Station arrived at the scene this morning after receiving a theft report at a jewelry and gold store located inside the Tesco Lotus shopping center in the Phattanakarn district of Bangkok.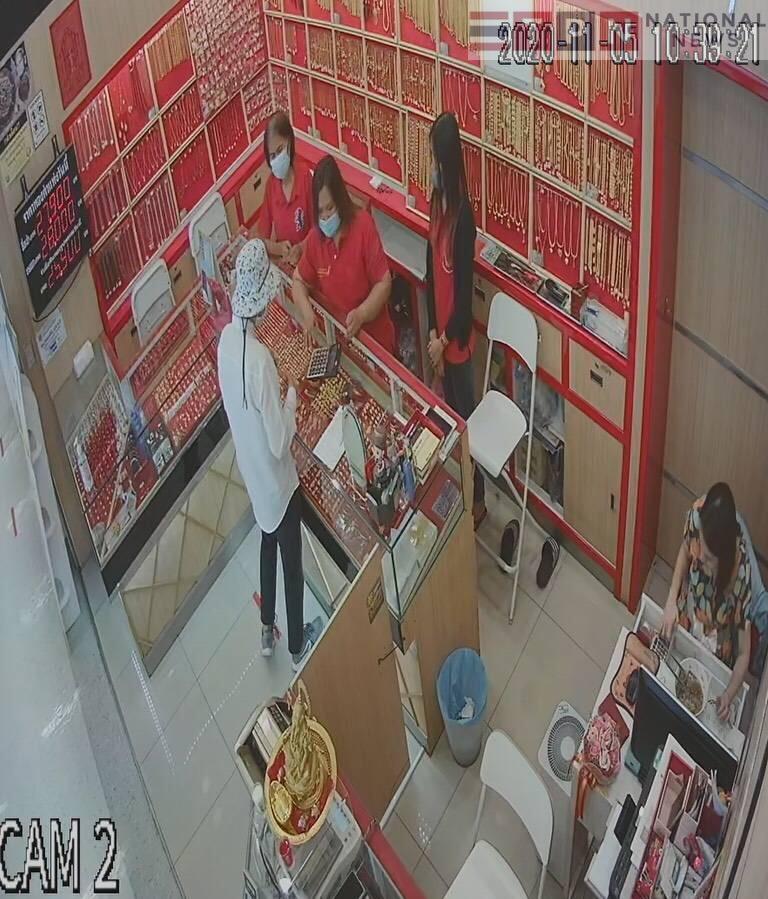 According to a shop employee, an alleged thief, who was reportedly wearing a long-sleeved white shirt with a hat and a mask, had entered the store and asked to see two 2-baht gold necklaces, pretending to make a purchase.
The man reportedly snatched the necklaces and was seen in the CCTV quickly leaving the shopping center with a motorcycle while the employee was calculating the price.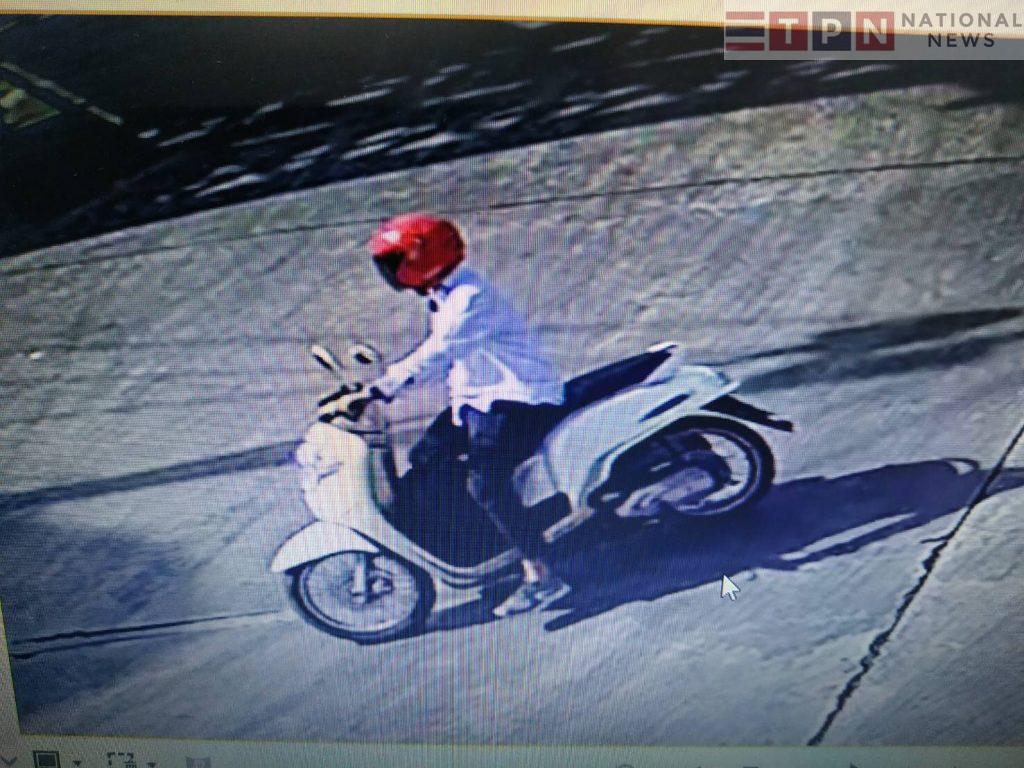 Police inspectors then began examination around the shop and found an identification card left on the floor. A group of Klongton Police then followed the address indicated in the ID card and found the alleged thief within a short time.
Pathomphong Sukanaen, 34, was taken to the police station where he allegedly confessed to committing theft at the gold shop, claiming that he was working as a food delivery man but the career did not pay him back enough to pay for his debt and then decided to steal a couple of gold necklaces.
He was initially charged for snatch theft and detained at the police station for legal proceedings.
This story was originally posted on our TPN National website which is owned and operated by The Pattaya News.