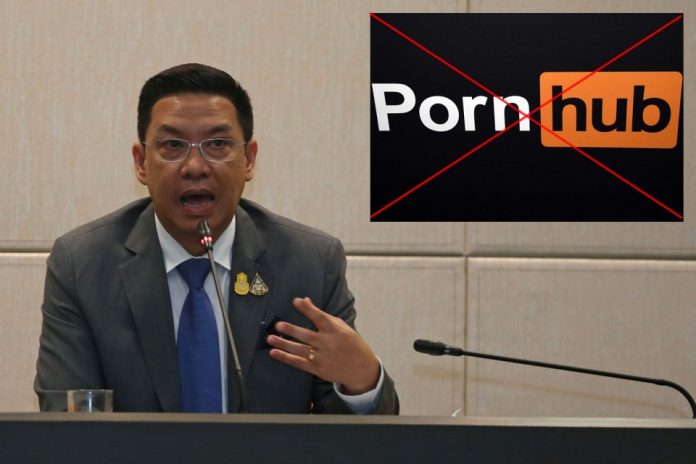 Thailand-
The Ministry of Digital Economy and Society stated today that an order from the Thai Court system has ordered them to block 209 additional websites following a previous block for popular adult website Pornhub, as well as 190 other sites deemed misleading or offensive.
You can read the previous article about the block below:
Minister of Digital Economy and Society explains why Pornhub has been blocked in Thailand
The blocking of the previous websites led to very public protests in front of the Digital Ministry, who stated they were not phased by the protests and that the decision was made to "protect the morals of the Kingdom."
Pro-democracy protesters gather at Digital Ministry in Bangkok, following social media outrage over censorship of adult entertainment website PornHub last night
The Digital Economy and Society Minister, Buddhipongse Punnakanta stated today that the offensive websites were blocked due to numerous complaints from concerned parents, religious leaders, activists, victims of sexual exploitation and more. He also stated that the decision to block the websites was not political in any way, which many pro-democracy protesters disagree with.
The Minister added that complaints on "offensive" websites that violate the law, such as gambling or adult entertainment websites, can be made to the Digital Ministry who investigates such crimes under the Computer Crimes Act 24 hours a day.
The exact list of blocked websites were not given by the Ministry, notes the Pattaya News team.