Pattaya, Thailand-A man who has been identified as a 25 year old American citizen originally born in Greece reportedly stole a firearm from a shooting range this evening, leading police and volunteer police on a chase to a condo in Central Pattaya where he fired several shots at officers, injuring a journalist.The man, whose name is withheld pending notification of relatives and the US Embassy, reportedly stole a customized Glock 9mm with eight bullets from a shooting range in Huayyai earlier in the day.
Staff attempted to detain the suspect at the scene, however, he reportedly fired two shots at shooting range staff and then he fled on a motorbike driving to Pattaya. He reportedly fired several shots at pursuing officers in the Jomtien area who then pursued him to a condo in Central Pattaya.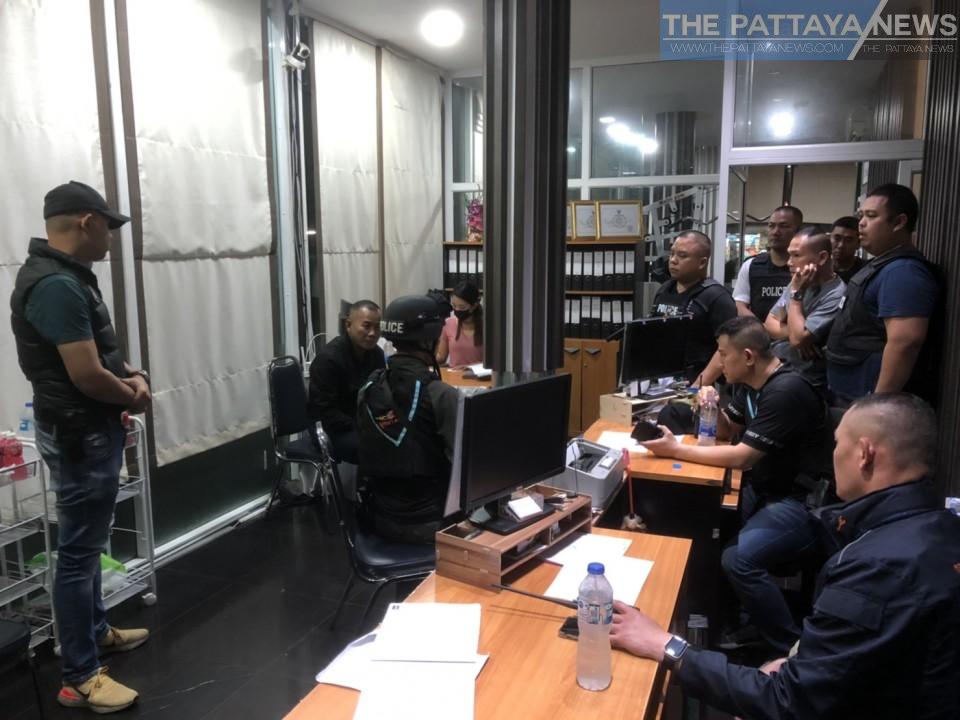 Pol. Colonel Khemmarin Phitsamai, the Pattaya City Police Chief, personally led a team of over fifty officers including special response teams and SWAT to the condo in response to the incident at 12:15 AM this morning following the earlier pursuit. Lt. Col. Kornwat Hunpradit, Deputy Director of the Provincial Police, also responded to the incident.
An initial exchange of fire took place in front of the condo in which the suspect was ordered to drop his weapon but refused, firing a shot which ricocheted and injured a 31 year old reporter for Channel 3 News, Tiwakorn Kritsmanee. He was shot in his left foot and was given aid at the scene by Sawang Boriboon Rescue Workers and taken to a local hospital for medical assistance. He is expected to fully recover from his injury.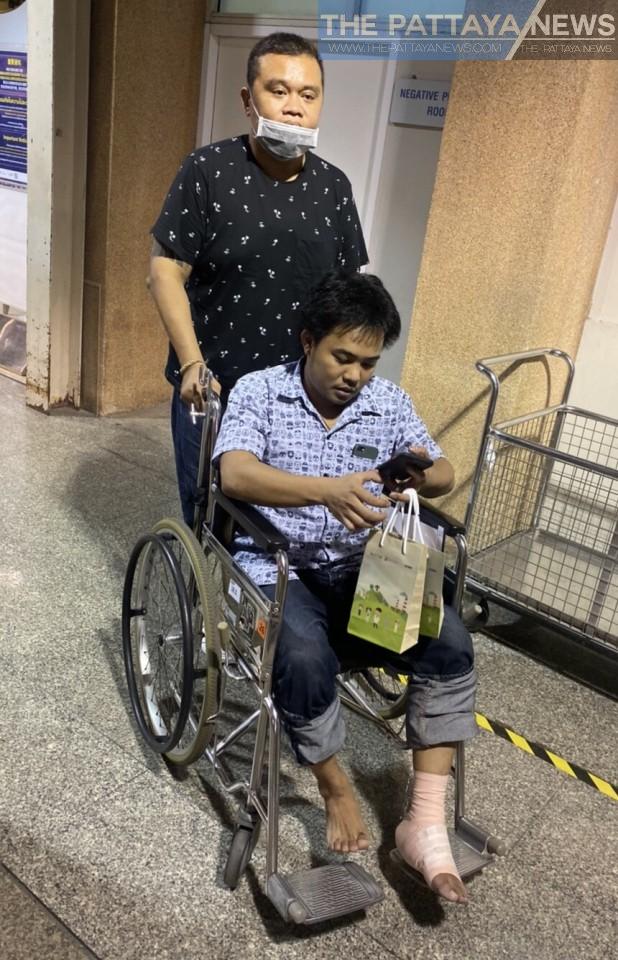 The suspect fled the front of the condo and barricaded himself inside an apartment according to an 18 year old witness, Pitchakorn Thapana, who had argued with the suspect in the parking lot of the condo. The suspect was reportedly refusing to cooperate with police or speak to a negotiator or translator. This went on for several hours as police attempted to peacefully resolve the incident and convince the suspect to surrender.
Police officials evacuated residents from the affected floor and area of the condominium. Roads around the condominium were also blocked. Banglamung special response teams reportedly led a raid to the room where the foreign man had barricaded himself inside. The team had managed to contact a friend of the man for assistance but when the friend could not reach the suspect they raided the room to find the suspect reportedly deceased.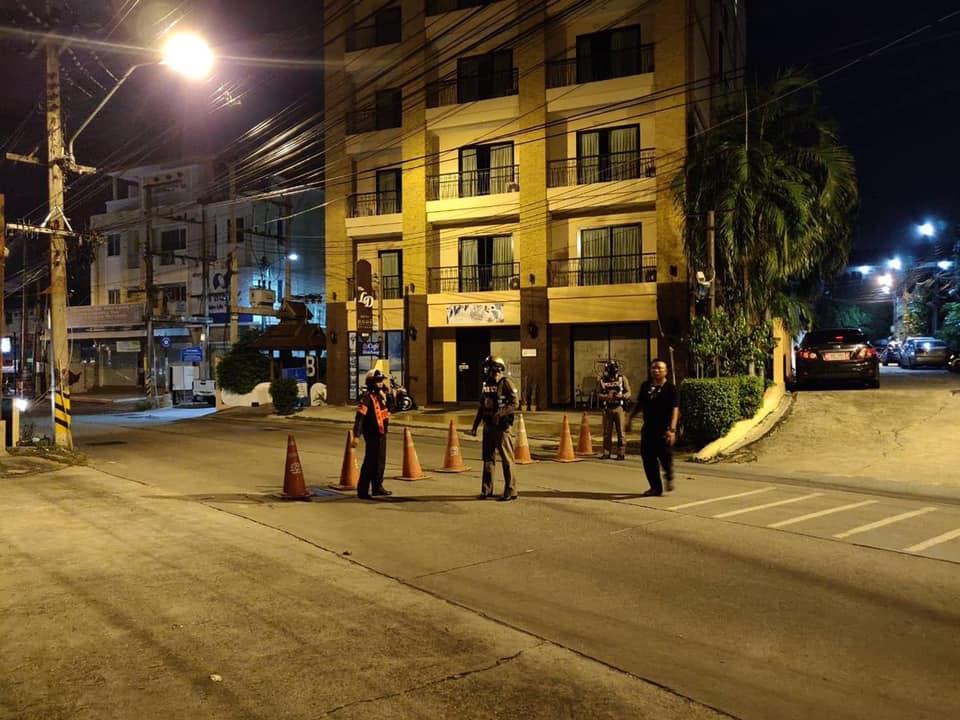 The foreigner has now been pronounced dead. Police officials state the suspect died by suicide, shooting himself on a bed in the bedroom of the condo. We will have further updates as they are made available by local officials and authorities who are currently conducting an investigation.