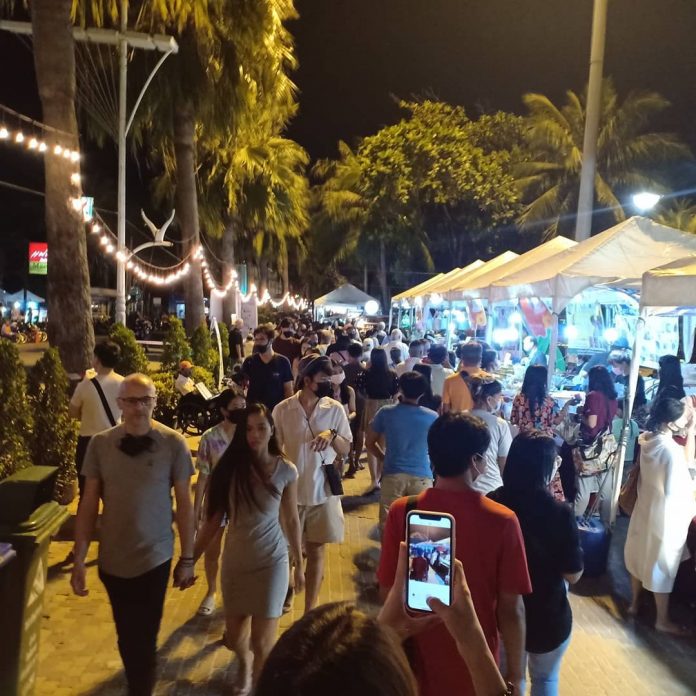 The following is a reader opinion and may or may not reflect the opinion of The Pattaya News Co. Ltd. The thoughts and writing is their own:
We are lucky beyond belief that we are restriction-free and secure against the pandemic.
The government here, by luck or by design, has managed to keep us this way in spite of all the yelling and screaming about closed borders, lost jobs and lost business.
Thailand did not impose lock downs or other drastic measures, but it did insulate itself from the world at an early stage and continues to do so.
The results are here to see in packed restaurants and malls, traffic jammed streets, and fully functional offices and schools. Yes, millions lost their jobs in tourist related work, and face hunger. With reduced demand the businesses that weren't up to the mark had to fold up while the good ones continued to flourish – call it survival of the fittest. The economy lost billions in revenue, and hundreds of thousands got locked in or out, either side of the border…
But taking a macro view, consider this – International tourism contributes about 10% to the Thai economy. Agriculture, manufacturing and exports make up the rest. If you had to sacrifice that sector to keep the rest largely intact, then would you? Of course it is the most visible sector – tourists disappeared, hotels closed, tour companies went bankrupt, nightlife took a hit, and a section of salaried hand-to-mouth earners got hurt. BUT it's still 10%. Step back and understand that, and it makes sense. Cruel, heavy handed sense!
The alternative would have been what's happening to other countries now – and I don't need to elaborate on that. The loss of life, the loss of freedom, the healthcare costs, the insecurity – one or two infections would be enough to shut down an entire factory!
The methods used by the government had to be such that they were seen to be saving face – they had to be seen to be trying to do something to help the tourism sector – to be reopening the country. Even if it made sense to keep it shut. So they imposed stiff conditions to entry – conditions which make no sense to someone wanting to come to Thailand. Paperwork, permissions, certificates, insurance, quarantine, financial conditions…
Tonight, as I saw the Thai people thronging the parks to celebrate the Loy Krathong
festival, as music concerts and Halloween parties were taking place, as it was difficult to find a table in a restaurant, and as I could go about doing whatever I wanted, meeting whoever I wished – I have to agree with, and take my hat off to the powers that be for keeping us safe and letting us keep our freedom.
Shout at me for speaking my mind, but there's no denying that you would rather be here than anywhere in India, Europe, America, Africa or many other parts of Asia!
Thank you,
Arvind
Photo: Pattaya News Staff, Pattaya Eastern Music and Food Festival