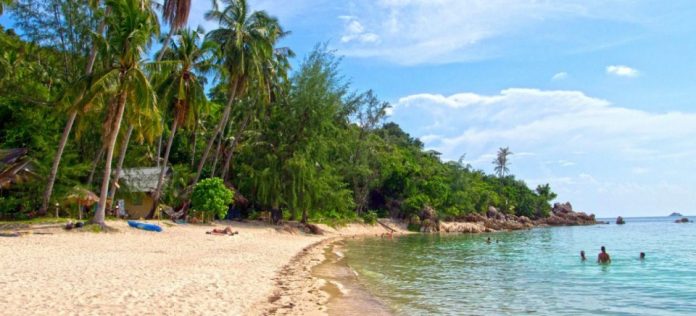 Koh Phangan, Thailand-
A large group of foreigners from different countries filed police reports with the Koh Phangan Police station and spoke with the director-general of the Surat Thani Immigration Division, Lt. Col. Jirachat Rom Saiyud, after claiming to have been ripped off of 20,000 baht per person by a language school on the island.
The school, who The Pattaya News has decided not to name as the investigation is ongoing, is a vocational school on Koh Phangan.
The group of foreigners, which included those from Germany, France, USA, Russia, England and Germany stated that they were told by the school they would be able to change their existing non-b visas to an education visa.  It was not stated by police officials what their prior Non-B visas were for, however The Pattaya News notes that many people lost their jobs and employment, especially foreigners, when the Covid-19 pandemic hit. With borders closed, options became very limited for many foreigners.
They claimed an official at the school told them to pay 20,000 baht as a down payment and that they would get their visas changed by September 26th. That date came and went and the victims claimed the school became "unresponsive".  The group of foreigners went directly to Surat Thani Immigration, according to them, when they were told that it was "impossible" to change a Non-B to an education visa without leaving the country.
The victims claimed that when they returned to the school and demanded to speak to the management/owners, they were told that the down payment was not refundable and not a guarantee of the visa being approved after weeks of back and forth.
At this point, the group of foreigners filed police reports this week. Lt. Col. Phuwadon Wiriyawarangkul, Inspector from the Koh Samui Tourist Police, stated that they will be meeting with the language school owners and looking at the overall legality of the case.
Photo Credit: We Love Koh Phangan