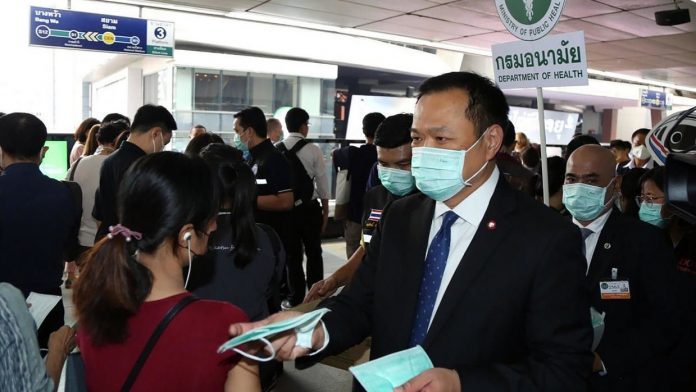 Bangkok, Thailand-
The Thai Communicable Disease Committee, led by Anutin Charnvirakul, the Deputy Prime Minister and Minister of Public Health, agreed in principle today to reduce mandatory quarantine from fourteen days to ten days-however, it is not final and will need review and approval from other agencies and officials.
The proposal will need approval from both the Center for Covid-19 Situation Administration and the Thai Cabinet.  Anutin stated at a press conference that the CCSA will review the findings and conduct a through examination. It is possible that further restrictions could take place for the proposal.
Anutin also stated that stricter tracking and tracing measures would take place in lieu of reducing quarantine, also stating that quarantines in general would be tightening policies and procedures following a recent case of a woman who recently returned to Thailand from France and was found to be positive with Covid-19 after leaving quarantine.
Anutin did not state how long the proposal consideration would take for the full CCSA to consider.