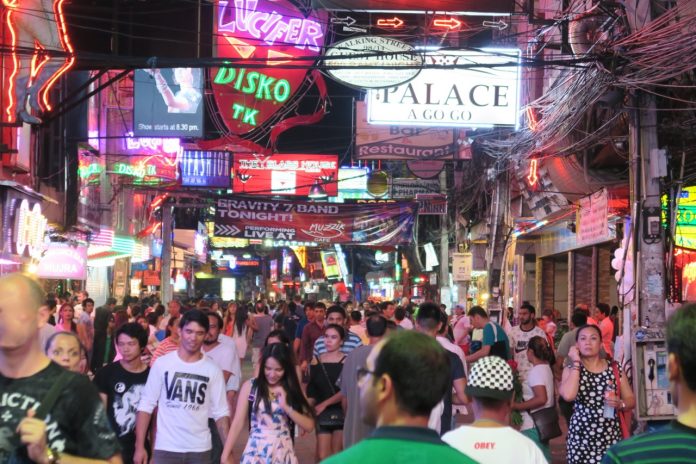 Pattaya, Thailand-
This year Pattaya will see something it hasn't seen in decades unless a miracle takes place-no high season.
High Season in Pattaya, although not as critically important as prior years, traditionally falls in December and lasts, off and on, until mid January. This represents the period of the year when the city gets the most visitors and bars, nightclubs, restaurants and hotels are traditionally packed with visitors from around the world. Some hotels and places describe high season as lasting from December to April and although Chinese New Year and Songkran are traditionally also very busy the true high season is now roughly the third week of December to the second week of January. Until this year.
Due to the Covid-19 Coronavirus crisis, this will not happen this year as borders remain closed to foreign visitors including those who traditionally come every Christmas and New Year to get away from cold weather in their own countries. Although a very limited, very small number of foreigners can enter the country through various programs like work or marriage visas or special tourist visas which so far primarily seem to be for Chinese nationals, overall, the vast majority of foreigners will not be able to visit.
The Thailand Tourism Authority, although working on cautious plans to allow in small and limited numbers of special tourists from China and some other low risk countries, has essentially admitted that the country is facing what will likely be a stunning 99% drop in tourists year over year during the traditionally very lucrative high season.
Some businesses depend on December and January to sustain themselves for significant portions of the year, but this year they will have to go without that boost.
Pattaya City officials, meanwhile, have scheduled events nearly every single weekend from now until New Years to do all they can to attract those who ARE in the country. Fireworks festivals, music festivals, Diwali festivals, Seafood festivals, Halloween, Loy Krathong, Christmas and New Year and more…
Reading comments online many people are, understandably so, angry they are unable to visit and blame local officials. However, Pattaya officials have to control what they can control and have zero decision making capability around bringing in foreign tourists or opening borders.
Analysts say this will help and Pattaya being close to Bangkok, unlike many of the tourist islands, should also help. The Pattaya News notes that recent holiday weekends including last weekends Eastern Colorful Food and Music festival were very busy compared to normal business during the prior weekends and weekdays. Of course, it would not replace mass tourism being allowed in but due to the Covid-19 situation around the world that is unlikely to change in the near future. Additionally, as a majority of the visitors are Thai nationals and not foreigners many businesses previously focusing on foreigners have been forced to adapt.
On the bright side, due to officially controlling the Covid-19 situation internally, Thailand is not going back into lockdowns and business closures like many European countries and their bars, nightclubs, movie theaters, restaurants and events are all open and running.
Many business owners in Pattaya have also changed their business models with some focusing on Thai customers, some looking into online live streaming as an alternative revenue stream, some converting into restaurants, some trying rock bottom prices and other ideas.
Unfortunately, many businesses have remained closed, many to never re-open. For those that wish to hang on adapting and focusing on those still in Thailand is essential.