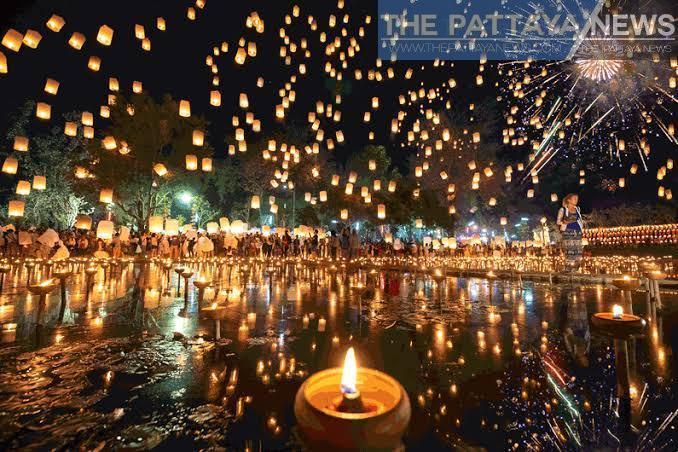 Pattaya, Thailand-
In what is becoming almost daily warnings Pattaya City officials have warned residents, expats and domestic tourists about the upcoming major holiday this weekend of Loy Krathong and Halloween.
In a rare situation, Halloween and Loy Krathong fall on the same day in Thailand and both events are expected to have a significant number of people participating. Additionally, Pattaya has also scheduled the annual Bikini Beach Run on the same day which is expected to draw many people, both participants and runners.
Pattaya City Law Enforcement officials have stated that all types of fireworks, even small firecrackers, are prohibited in the Pattaya area. Additionally, fire lanterns are also prohibited. High fines and potential prison time could face those who violate the rule.
Additionally, multiple warnings have been stated to "respect the traditions of the Loy Krathong" festival. This is referring specifically to wearing appropriate clothing and not bikinis or offensive costumes if floating krathongs or especially participating in temple activities for the holiday.
The Pattaya News will be covering the event across the city as it is expected to be a VERY busy night with dozens of parties, events and celebrations attracting domestic tourists, local residents and expats.