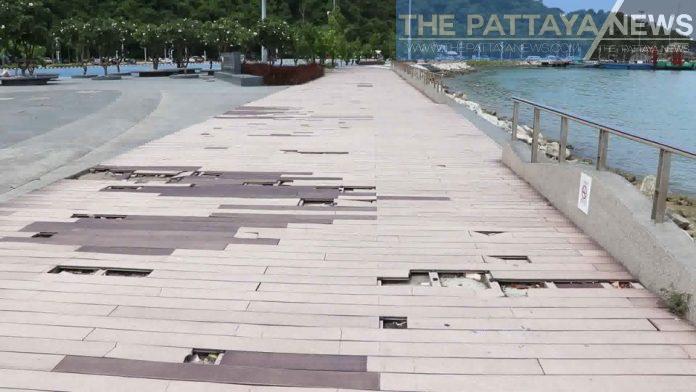 Pattaya-
The Pattaya City Mayor, Sonthaya Khunplume, has ordered the city to repair the fountain and walkway area, as well as the bus parking and terminal which have fallen into a severe state of neglect.
This is not the first time the 95 million baht project, which was first started back in 2017, has fallen apart as contractors completed basic repairs on the fountain and walkway previously after pictures of the walkway especially went viral on social media. The Pattaya News has reported on this area previously, as has other local news media, which in the past led to repairs.
Unfortunately, the area has once again suffered severe damage leading to the Mayor to order repairs and restore the area to its original vision seen below:
 Mr. Kiattisak Sriwongchai, Deputy Permanent Secretary of Pattaya, inspected the area this week and noted multiple problems. Besides the obviously damaged walkway, the pump and water pipe system beneath the fountain is severely damaged and needs to replaced. The lighting system around the fountain is also damaged.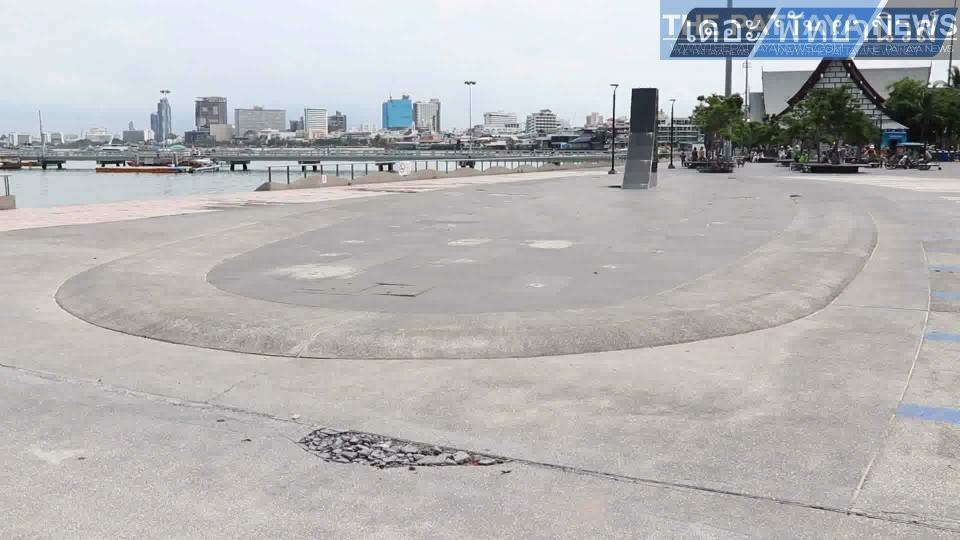 In addition, the passenger terminal in front of Bali Hai Pier has continued to have multiple issues, including with the lighting systems, restrooms and ceilings and has been for the most part mostly unused according to the Pattaya City Council.
There were also issues with bus parking and the parking lot, however, these issues have mostly been resolved already according to Pattaya City Officials.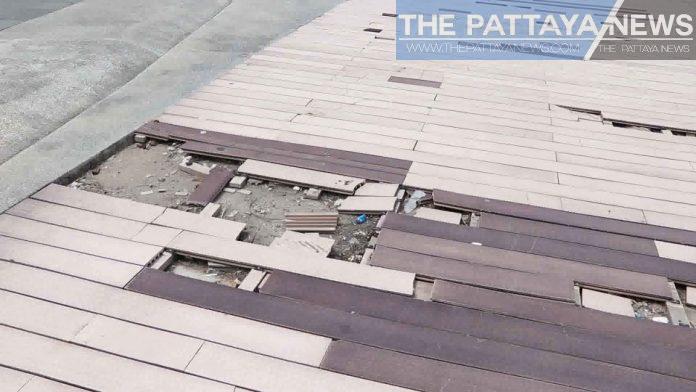 The remaining issues are expected to be addressed by city officials over the next several weeks.