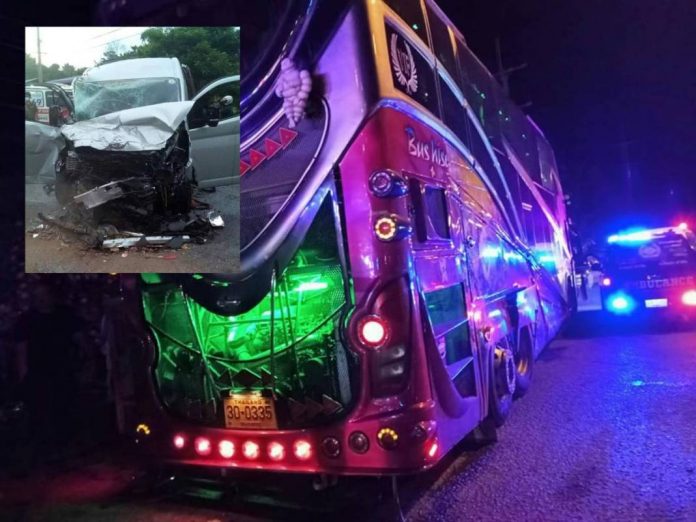 Chonburi-
Police are taking legal action after four people have died while three people have sustained various injuries in Nakhon Nayok after a van crashed into a tour bus which was heading to Chonburi.
Sawang Ariya rescue workers were notified of the accident yesterday morning on Rangsit –Nakhon Nayok Road in the Baan Na district.
They arrived at the scene to find a severely damaged van and a slightly damaged tour bus on the road.
Inside the van were found three deceased individuals who were named as Mr. Weerawat Dangsri, 54, Mrs. Nongnuch Saisut, 54 and Mr. Nattaphon Dangsri, 20.
Four other people inside the van had sustained various injuries. They were rushed to a local hospital. One of them was later pronounced dead.
Rescue workers reported that the van was carrying a team of Thai musicians who were heading to Ayutthaya from Nakhon Nayok. The bus was carrying teachers from Bueng Kan to Chonburi.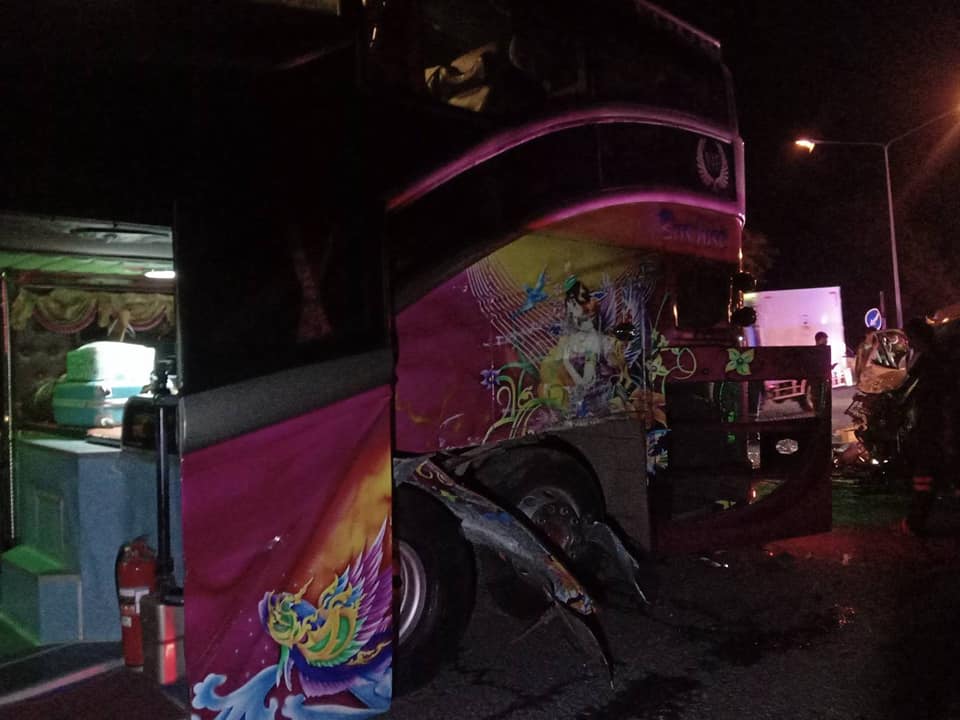 The bus driver, Mr. Yawattapong Sriudon, 30, told police that he was taking a U-turn when the van crashed into the back of his bus at high speed. He and his bus passengers were not injured.Relevant police agencies are continuing their investigation for legal action, reviewing CCTV and focusing on the legality of the U-turn.