Jomtien/Pratumnak, Pattaya-
Local residents have complained to Pattaya City Hall about many trees in the Dongtan Beach and Pratumnak Hill area, near Soi 5, that they claim have been cut down and removed roughly only a year after being installed on the beach in a 91 million baht restoration project, claiming they have not been maintained properly, are dying and the city is just cutting them down versus providing regular maintenance.
This has also raised concerns with local residents that a similar project planned for Pattaya Beach that is now drawing a lot of attention could face problems with maintenance as well.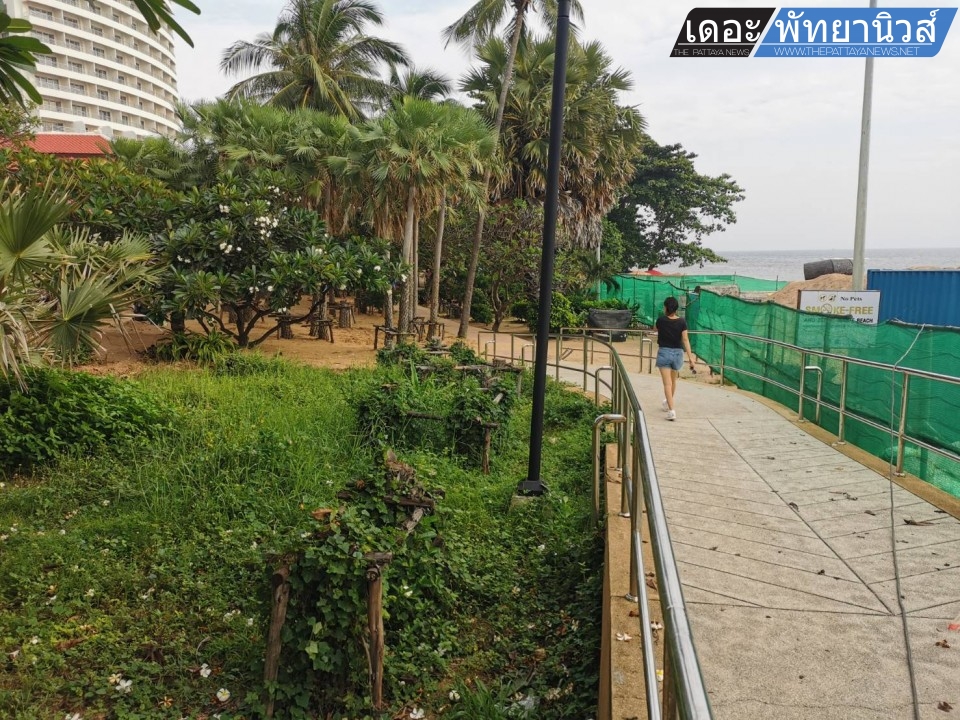 Sutee Tubnonghee, Director of the Pattaya Environment Bureau, told The Pattaya News that Pattaya City is already aware of the problem.  He stated that part of the issue here was a minor dispute between three agencies on who was responsible for the exact area of Dongtan Beach. He said the Environment Bureau was conducting an investigation to determine exactly when the trees died and who was at fault. He claimed that a third party contract company, not the city, was responsible for the area and had failed to maintain the trees.
For now, however, the Environment Bureau will come and dig out the unattractive stumps left of the now dead trees. Sutee said follow-up with the Bureau, the Pattaya City Mechanic Office and the contractor would also take place. It was not stated if replacement trees would be installed or what the exact plan would be for taking care of the remaining trees, other then reassurances that the problem was known and being looked into.