The following is an opinion editorial. The statements inside are those of the author and may not reflect those of the entire Pattaya News Company Limited.
When did the words "foreign tourists" become such a dirty word in Thailand?
As we read this morning that the Phuket Governor has confirmed that "foreign tourists" will not be arriving as originally scheduled tomorrow, October 8, it causes one to reflect on the words foreign tourists and how it appears to have been incorrectly used recently. There are mixed reasons for the delay on the arrival of "tourists" who are scheduled to be part of the first Special Tourist Visa program.
However, it appears to come down to the simple fact that with the upcoming major vegetarian festival taking place on the island some residents are still afraid of the Covid-19 virus sneaking in. They are also afraid domestic Thai tourists will skip the festival. So therefore, once again, the program is delayed.
The special tourist visa program and arrival of foreign tourists had originally been announced weeks ago to much fanfare but after days of mixed messaging on if the tourists were arriving or not the definitive answer came this morning from the Phuket Governor.
The issue is the words "foreign tourists" appear to be causing fear, anxiety and paranoia among a significant portion of the Thai (and even expat) population. The problem is the word tourist is mostly used incorrectly and without context. And Thailand, who depends heavily on foreign tourism especially in places like Phuket and Pattaya, is facing a major problem with the words "foreign tourists" causing fear for a long term period to come.
The truth is these aren't really tourists by the definition that most people use. They go through as many as five Covid-19 tests, require expensive insurance, are tracked and traced with multiple tracking applications, are chosen from low risk to no risk Covid-19 areas without cases of the virus in months, go through strict two week quarantines, have to have fit to fly and doctor evaluations to visit, etc. These measures are more in depth than most of the groups of foreigners allowed to arrive normally such as businessmen or work permits.
However, despite the roughly thirty step process to visit, because they are called "foreign tourists" fear and anxiety has grown amongst many. Leading Thai doctors continue to rail against the program, despite tens and tens of thousands of foreigners arriving under catagories like marriage, work permits, medical treatments and other various approved catagories for months with no issues…and less requirements.
The truth, quite simply, is the word tourism and foreign tourists has become a dirty word and one that is causing unnecessary fear. As long as this continues the recovery of the Thai tourism industry is a long, long ways off even if the Covid-19 pandemic begins to subside worldwide or a vaccine or better treatment is found.
The word tourism is also being used wrong, in my opinion. When most people think of tourism they think of a one to two week holiday with low hassle and to get away from the grind. The current requirements for the special tourist visa are anything but. However, this doesn't mean people aren't interested they certainly are. But many who are interested are long stay residents trying to find a way into Thailand, businessmen looking to purchase property for sale, people with partners and children but not proper visas, snowbirds trying to escape harsh winters and covid-19 restrictions for three to six months, etc.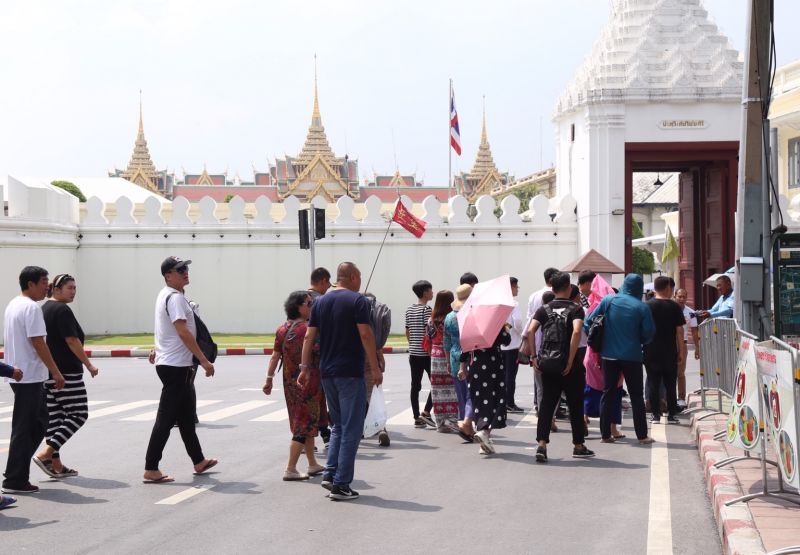 All of these catagories are not what most people think of as tourists yet are constantly referred to as tourists. As a result, the average person thinks of them as "infected" and people actually interested in short term tourism get upset on social media. The majority of retirement visa holders, who are still locked out by the way, get upset that tourists are let in before then…but again, are these really "tourists?"
It is time for officials…and the media in general ..to look at how they are using the word tourists and tourism. I am not going to state in one direction or the other if the time is right now to let in real "tourists" as the pandemic appears to be increasing in many parts of the world. However, letting in long stay residents, business people, those on retirement, those with children and partners…are not tourists. Having them be called tourists only raises fear to certain sectors of Thai people.
Everyone is aware how badly the true tourism sector is suffering. It is also true the pandemic has caused many to suffer around the world. There are no easy decisions here. However, it is time to stop using the word tourist to describe every catagory of foreigner or Thailand may face significant long-term problems even well after the pandemic has died down.
It is also time to stop pretending the special tourist visa is for true tourists. Perhaps it is time to rename the visa and perhaps that would alleviate some fear. Perhaps, humor intended, it could be called the thirty-two step process to enter Thailand. That would be more accurate and probably cause less fear.
At the end of the day, we must stop making the words "foreign tourists" carry the connotation of fear or Thailand is in for a long, rough road to recovery.
About the author: Adam Judd is the co-owner of the Pattaya News. He has lived full time in Pattaya for about seven years. His previous background is in human resources.