Thailand-
Today, September 26, 2020, is the last day of amnesty for those on tourist visas in the Kingdom of Thailand.
The amnesty visas were originally given six months ago as a response to the outbreak of Covid-19 in Thailand and the world. Originally granted because air travel was essentially suspended worldwide and travelers were stranded the amnesty provided those on tourism visas the ability to stay.
Until now.
For those still stranded (and some countries still have restricted flights) a tourist will need to provide proof from their embassy in the form of a letter that they cannot travel. Some embassies also provided letters if the pandemic situation was still poor in their countries.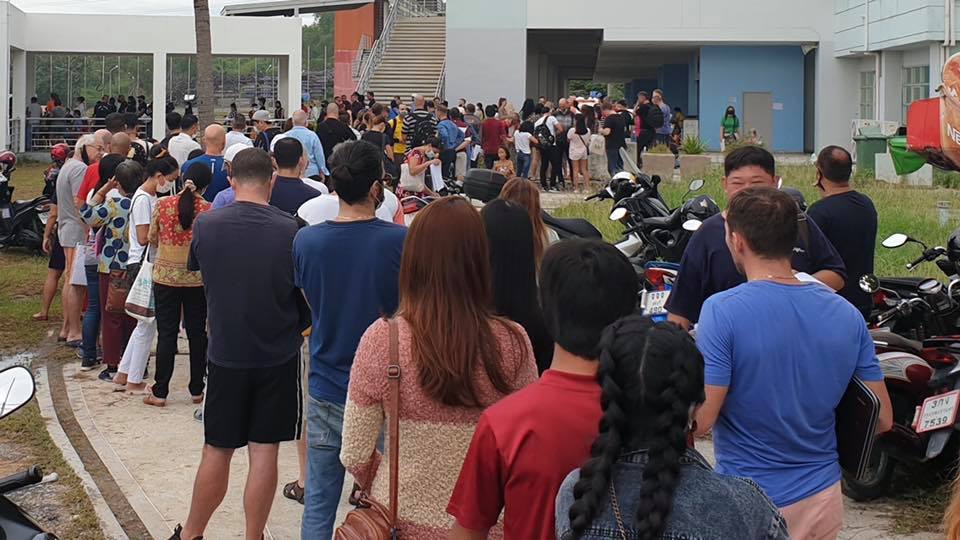 Thailand has, officially, no locally spread cases of Covid-19. Therefore it is an attractive option for many who wished to stay but not return to their own countries where the pandemic may still be an issue.
Royal Thai Immigration is also providing exceptions for those who cannot travel with medical reasons but they must also provide proof.
Immigration has repeatedly warned that those who do not get a proper visa will be at risk of arrest and charged for overstay as well as deportation. However, some Immigration centers are open today and even Monday and offering a few day window for last minute visa holders to find a solution.
The Pattaya News strongly suggests foreigners in the country carry proof of their visa status over the next few weeks as Immigration has stated random inspections may take place.