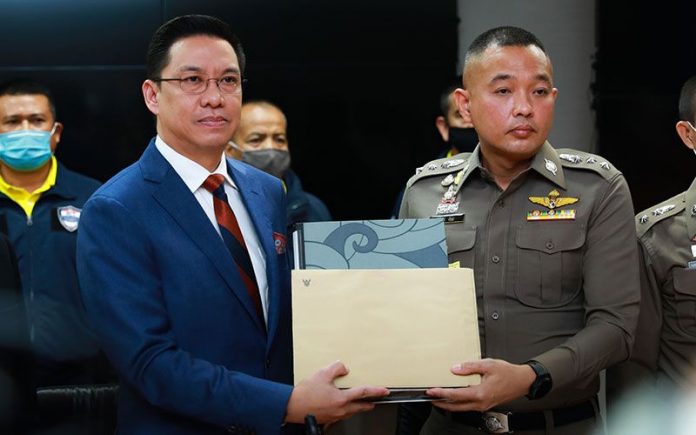 Bangkok-
The Ministry of Digital Economy and Society announced today that they have filed a formal complaint with the Technology Crime Suppression Division against three major social media providers-Facebook, Youtube and Twitter.
The complaint, which the Ministry say falls under the computer crimes law, is the first time the law has been used against a service provider according to Buddhipongse Punnakanta, Minister of Digital Economy and Society.
The posts involved were on the three providers plus Instagram which is owned by Facebook.
The Minister stated that a total of 661 links were sent to Facebook and identified as illegal per Thai law. Only 225 links were removed, he stated. All links were accompanied by legal Thai Court orders he added.
He added that 69 links were brought to the attention of Twitter and claimed only five were removed. 289 links on Youtube appear to have now been completely blocked as of today it was noted by the Ministry.
The Ministry also filed charges against five individuals but did not name them to the press, only stating they had allegedly committed sedition and that three were protest leaders on Twitter.
None of the major companies named in the legal order have yet made a public statement in response. Penalties can range up to a maximum fine of 200,000 baht per post and/or a daily fine of 5,000 baht a day.