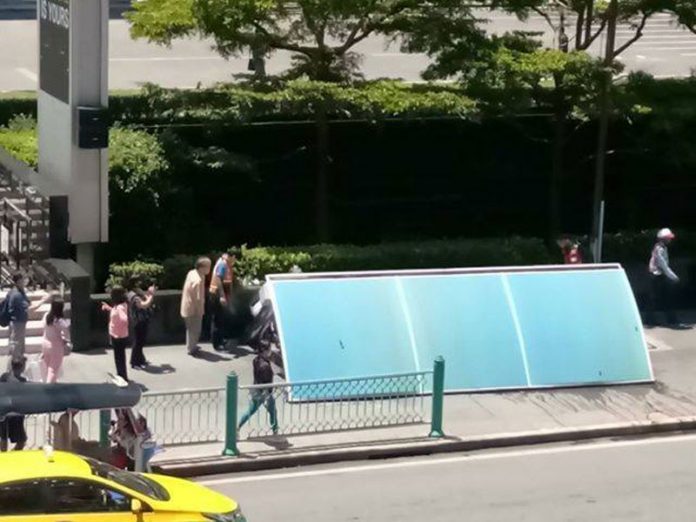 Bangkok-
A covered bus stop located around the Central World shopping mall in Bangkok collapsed this afternoon injuring at least two people.
The bus stop, which is made of metal and located on Ratchadamri Road in the Pathumwan district collapsed around 1:00 PM with no warning, shattering glass and injuring at least two out of a reported seven people waiting for a bus. One man was reported to have fairly serious injuries to his head.
Rescue staff quickly arrived at the scene and Central World employees cordoned off the shelter as relevant agencies were called to investigate what exactly caused the collapse. Early clues point to the fact that a foundation pole appeared to be heavily rusted as the following photo shows.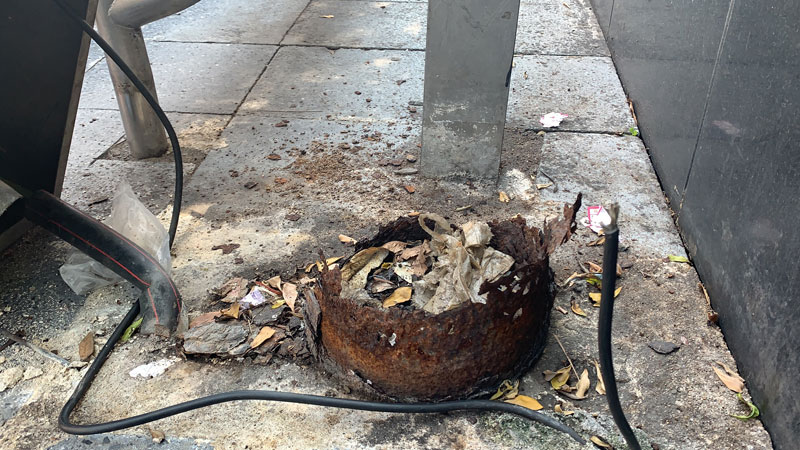 The bus shelter is owned by the Bangkok Metropolitan Administration, reported some Thai media, however, a municipal employee that came to take pictures of the scene later in the afternoon stated that the ownership and responsibility might belong to a different organization who was responsible for the construction.