National –
A new tourism agenda for foreigners will be introduced to the cabinet committee for consideration at a meeting next week, Tourism Authority of Thailand (TAT) Governor Yuthasak Supasorn said yesterday, September 9.
According to the TAT, the new scheme is called 'Special Tourist Visa' (STV) which will allow foreigners to stay in Thailand for a minimum of 90 days. The visa can be renewed twice, according to the proposal, each time for 90 days, for a maximum stay of 270 days.
The visa expectedly costs about 2,000 baht per person and is suitable for foreign tourists who want to stay in Thailand for a long time.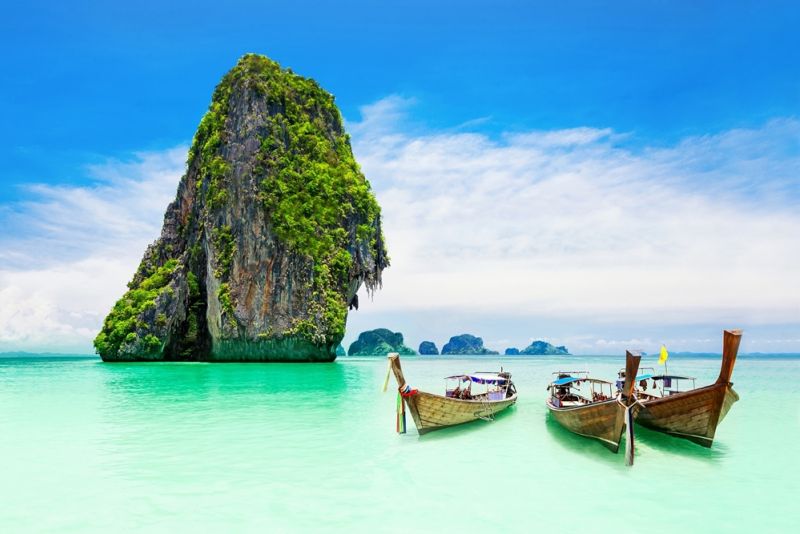 The scheme is proposed following the Prime Minister's comment to re-opening the whole country rather than focusing only on 'Phuket Model', which has presumably been put aside due to opposition from some residents of the island.
The 'Special Tourist Visa' initial guidelines and other future tourism plans during the Covid-19 outbreak must be well planned to balance public health safety, consent from local residents, and income of the tourism industry, which accounts for twenty percent of gross domestic product, Yuthasak said. The Pattaya News notes that when the informal industry is included in this number the total amount of GDP could be even higher. Examples of the informal industry is market stalls, street vendors and the red light industry, which officially doesn't exist.
The Governor told Associated Press: "If the tourism situation is not yet recovered in the fourth quarter, approximately 2.5 million of a current 4 million people in the industry might be unemployed."
Some numbers which include the informal industry put this number as high as ten million.
"Therefore, the TAT has to come up with limited exposure plans for foreign tourists, hoping to bring the first group of tourists from, for example, Europe to Thailand within the fourth quarter. The plan might be extended for a larger group of foreign tourists if the outcome was positively good."
It's important to note this is just a proposal, like many other plans, and would still require health insurance, multiple covid tests, a mandatory tracking application and a two week quarantine.
Further information should be available next week after the Cabinet meeting.