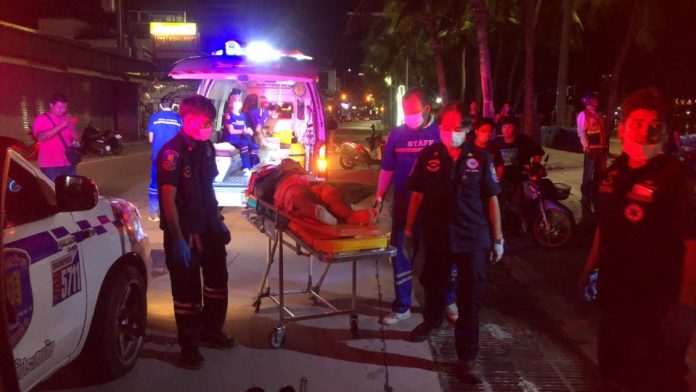 Pattaya-
An American man was struck by a motorbike driver at around 1:00 AM this morning on Beach Road in Pattaya.
The man, whose name was not given by Sawang Boriboon Rescue workers and was reportedly in shock, but concious, suffered severe head injuries accompanied by heavy bleeding. He was taken to Pattaya City Hospital for medical assistance. He reportedly identified himself as an American national to rescue workers.
The motorbike driver, who appeared to be Thai and about 35 years old, had no identification. The driver was seriously injured and unconscious and was taken to a hospital in critical condition. The driver was not wearing a helmet.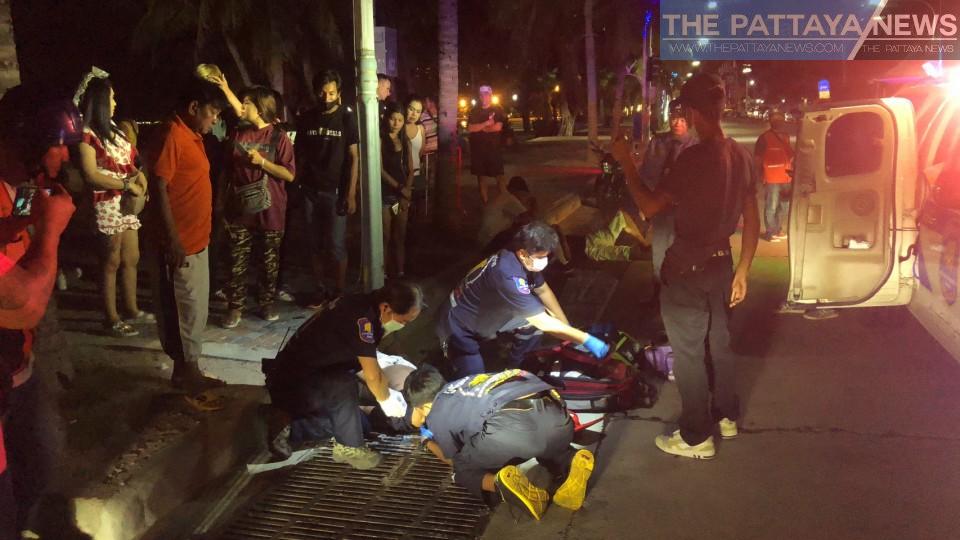 According to a crowd of witnesses who helped provide assistance until rescue workers arrived the American man was crossing to the beach side of the road near Soi 10 and Tipp Plaza. The motorbike driver, who was allegedly speeding, hit the pedestrian just before he reached the footpath on the other side of the road, sending both men to the ground.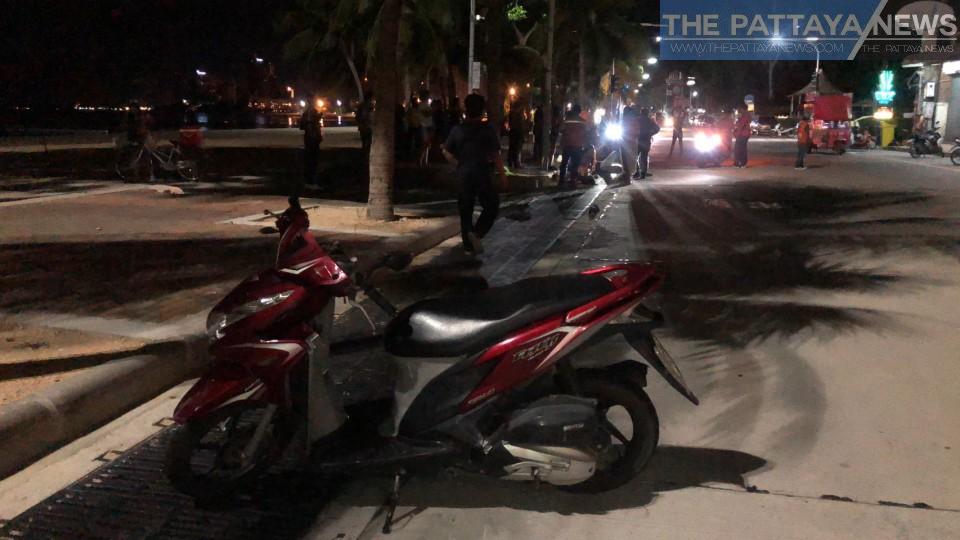 The Pattaya News will provide any further updates to this story if given by officials. Law Enforcement officers from the Pattaya Police are planning to review CCTV to see exactly what happened. It was noted by witnesses that several lights were not working in the area which in their opinion could have contributed to the accident.