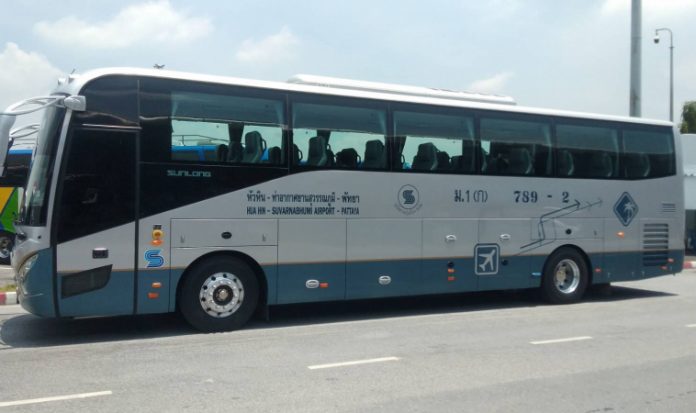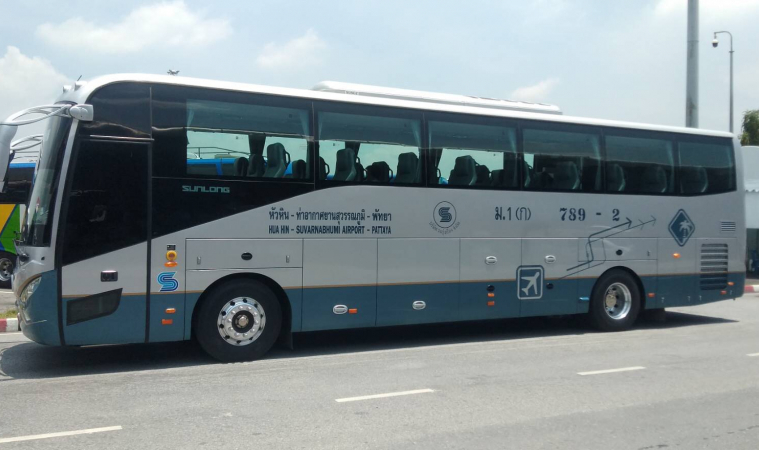 National –
The Airport of Thailand (AOT) announced yesterday, September 8, that the company has re-opened their passenger bus service from Suvarnabhumi Airport to Pattaya and Hua Hin, originally starting August 22 and now fully open once more.
The service has been temporarily on hold since April 9 as they were no tourists from international flights traveling to the country due to the coronavirus outbreak.
The AOT has started the bus operation again after the Suvarnabhumi Airport has provided domestic flights in which passengers are interested to travel to the tourist destinations.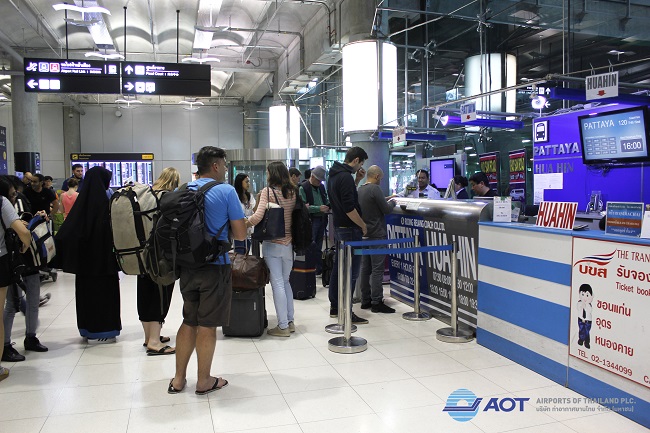 The schedule of Suvarnabhumi Airport – Hua Hin is, however, currently only one trip per day. The bus from the airport leaves at 12:30 PM while the bus from Hua Hin leaves at 11.00 AM. The fare is 294 baht person/trip.
The schedule of Suvarnabhumi Airport – Pattaya is 4 trips per day. The bus departs from the airport at 09.00, 12.00, 15.00, and 18.00 hours and the same schedule is applied for the bus from Pattaya. The fare is 130 baht person/trip.
In terms of health measurements to prevent the spread of Covid-19, all bus passengers will be asked to conduct health screening at the bus terminal before getting on the bus and will be required to wear face masks throughout the journey. An alcohol sanitizer spray is provided on every bus and officers will spray the vehicle and other high-touch surfaces with disinfectant.