Bangkok –
Two anti-government protest leaders, Arnon Nampa and Panupong Jadnok, were freed from Bangkok Remand Prison yesterday, September 7, in the evening after their detention requests had been withdrawn.
According to the Bangkok Criminal Court, the officers of Samranrat Police Station had revoked the temporary detention 5 days after the pair were put in prison, reasoning that they had been thoroughly interrogated and were no longer needed to be detained for further investigation.
Following the detention last Thursday, their temporary bail release was revoked after they continued to organize and attend several anti-government protests, which have already been declared illegal by the government over allegedly violating their bail release conditions issued in early August.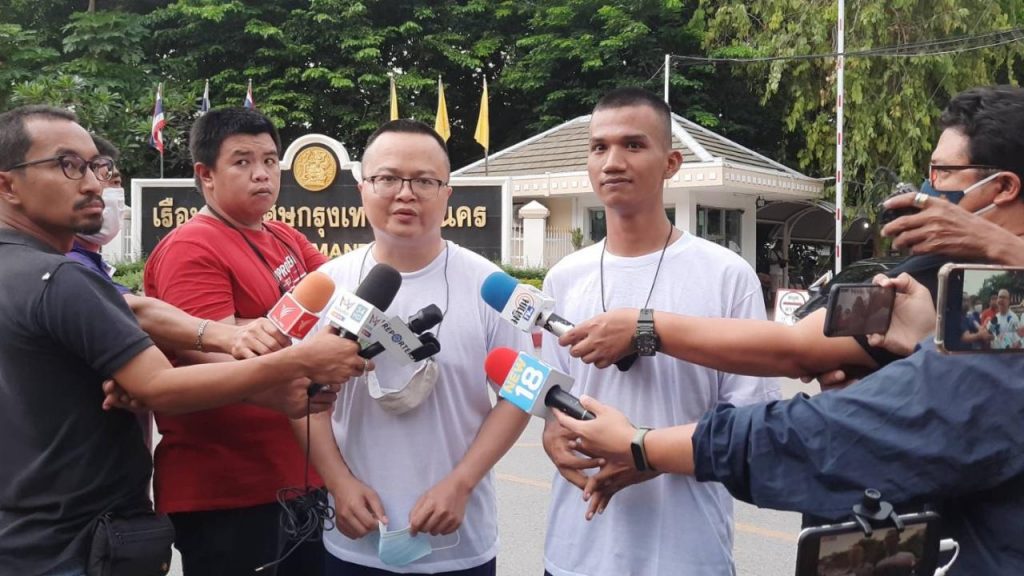 Speaking after, human rights lawyer Arnon Nampa, 35, told reporters that the release was sudden but it was a symbol and encouragement for those who were fighting against the unjust justice system.
He stated: "I would like to thank my supporters and relevant officials who were helping us throughout the process."
"I'm certain that there will be other cases but we believe that we will win this together, against dictatorship and those who try to defeat us. I'm not worried if I'm going to be arrested or charged again. If one wants to catch a fish, he has to get wet anyway."
Photo Courtesy: Thairath