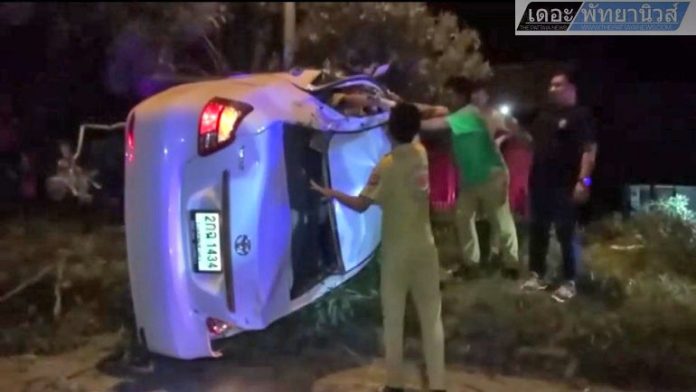 Chonburi-
A driver has survived after a sedan flipped in Panthong yesterday in the Chonburi province.
Panthong Police were notified of the accident yesterday morning on Sukprayoon Road in the Nong Tamlueng sub-district.
Rescue workers and The Pattaya News arrived at the scene to find an over turned sedan slammed into a tree on the central reservation.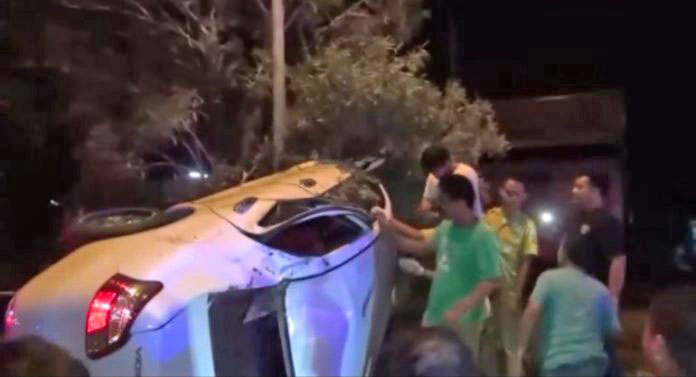 The driver, who asked not to be named, told The Pattaya News that while he was driving his tire exploded.
He said he lost control of his vehicle before his sedan flipped and crashed into a tree. He was not majorly injured.
Panthong police are continuing their investigation at this time.