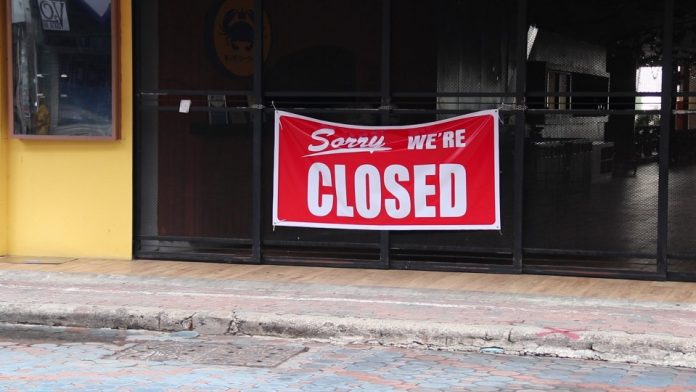 Pattaya-
Several leading Walking Street business owners, from seafood restaurants, to small shops to bars have warned of a "total collapse" of the Pattaya tourist industry if the Thai government does not find a way to allow in foreign tourists.
The interviews took place with associated local press earlier this week and included a variety of business owners from around town but primarily Walking Street.
Pattaya City usually has about ten million foreign tourists a year and last year was the 19th most visited city in the world, with about 350,000 more visitors last year than the year before. However, due to the Covid-19 coronavirus the city has arguably been one of the most decimated in Thailand, along with Phuket and Koh Samui, along with a few others. Pattaya makes roughly 80 percent of their GDP from hospitality and tourism according to Pattaya City Leaders.
The city does attract a decent amount of domestic tourism, however, with an estimated sixty percent of venues or more across the city closed many people are choosing to go to other destinations. Pattaya has done better than some of the remote islands due to the proximity to Bangkok, however, the situation gets more dire the longer foreign tourists are banned from the city. As more venues close across the city or remain abandoned, homeless and stray animals have begun to grow in the city.
Business owners warn of a near total collapse of the restaurant, bar, shopping and hospitality industry in the city that goes well beyond the "red light" aspect but is now starting to effect nearly every other business in the city from transportation, to tours, to bus companies, to attractions like the waterparks and cabarets to grocery stores, to food vendors, to shopping malls to real estate and landlords. Barbershops on Soi buakhao are shuttered, many 7-11's, Mcdonalds and Burger Kings have shut with no foreign tourists, many of the massage shops in the city have closed. Language schools and cooking schools that catered to tourists and foreigners are shuttered.  Even hospitals, beauty clinics and dentists, who depend heavily on medical tourism and foreigners getting dental work done in Pattaya, are struggling across the city. Tens of thousands of people are already estimated to be unemployed or have left the city and returned to their home province.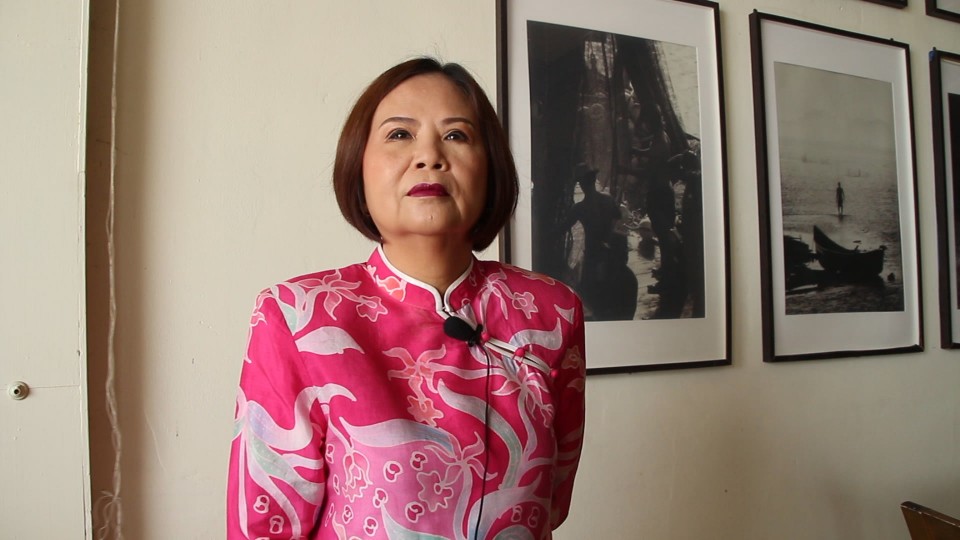 Mrs. Prem Ruedee Sae Khow, the owner of King Seafood on Walking Street which is a landmark seafood restaurant that has been there for many years told the Pattaya press that she is open occasionally primarily to provide income for her employees but their primary customer base, foreign tourists, are gone and not allowed to enter the country.  She says the shop has begun selling rice and Thai food to Thai people in the area but it only makes a very small amount of capital. She said many shops and owners she knows are struggling to make a thousand baht in profit a day.  She says leaders keep saying "Save Pattaya" and "Pattaya must Survive" but quite frankly, according to her, she doesn't see how that is possible with the continual ban on tourists.
Prem also said that the government keeps talking about domestic tourism, however, she feels that although hot deals and travel promotions helped bring some more traffic to Pattaya, as the economy weakens overall and the troubles of the tourism industry extend to other industries as a domino effect, many simply don't have the money to travel or spend money domestically at this time. She feels that the government must find a way to bring back tourists and not simply wait until a vaccine is available around the world.
Mr. Weerasak Cheung, who owns a small souvenir shop on Walking Street, said that although most landlords have been understanding of the situation, many of them are also running into financial trouble. He did say that the government was providing assistance with things like bank loans and car payments but feared that these were all just "delaying" tactics and that if the country listens to doctors warning to stay closed for six months there could be a total collapse of nearly every customer facing industry in Pattaya.
Weerasak also believes Pattaya City leaders should do more to target domestic Thai tourists. There have been talks about street festivals, food festivals and some venues have changed their business model to primarily focus on Thai nationals but he feels more needs to be done to make the area attractive to Thais. He believes that every weekend city leaders should organize events that encourage people to come to Pattaya (such as the current holiday weekend that is seeing a marked increase in traffic, The Pattaya News notes). He would like to see domestic travel agencies partner with Pattaya City leaders to encourage domestic tourists to the city.
Mr. Ud Kaewsuwan, owner of a beer bar, said he has been in the industry for twenty years and although it has had its ups and downs he has never seen anything as bad as this current situation.  He also stated that landlords were cooperating the best they could and that city leaders were helping many having problems and the business owners but he was most concerned with the employees, who are mostly informal and don't have social security, losing their jobs across the city.  He said his own landlord has agreed not to collect rent from him until borders can open, however, he said not every business in the city has the same positive relationship with their landlord.  He said the current situation is like "waiting for rain during a drought."
Mrs. Amphon Kaewsaeng, the owner of Stones House on Walking Street, said that most of her customers are now Thai local residents living in Pattaya. She did say that weekends with Bangkok traffic are better, but overall her business is down about 70%. She said she has chosen to open to support her staff and provide them an income in these difficult times but if the situation does not improve and the government does not allow in foreign tourists in the next several months she will likely have to close at least temporarily, a decision she does not want to have to make. Like many, she said she has reduced salaries and costs in order to open at this time but is still not making a profit.
Amphon said that she suggests that the current "midnight closure order" which is part of the Emergency Decree is scrapped as many of her customers want to come later.  She also wants to see the promised festivals and events to draw traffic to Pattaya that were discussed by city officials.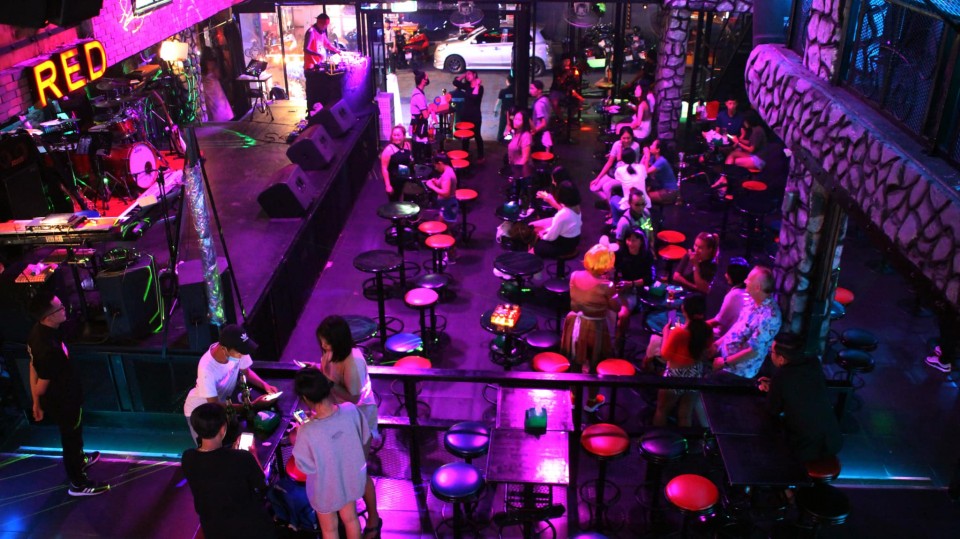 The Pattaya News notes that behind closed doors business owners and economists are engaged in furious debates with leading doctors over allowing in foreign tourists.  Doctors argue that letting in foreign tourists, even carefully, may start another round of infections causing the government to lock-down and shutter the entire country for several months again, causing even more economic damage country wide. The business owners and experts argue that staying closed for what they suggest for six months will see irreparable damage to the tourism infrastructure and industry for the entire country that could take a decade or more to recover. They may both be right, The Pattaya News adds.
For now, all the business owners can do is wait and hope that over the next several months the situation improves. If there is one thing they agree upon it is that the city simply cannot "survive" with the status quo. As Mr. Ud told Associated Reporters "What good is it that I am safe from this virus that about 99% of people survive if I cannot eat and have no home and no way to take care of my family?"
Original Thai text/Photos: Sophon Cable, translated, rewritten and with additions by The Pattaya News.