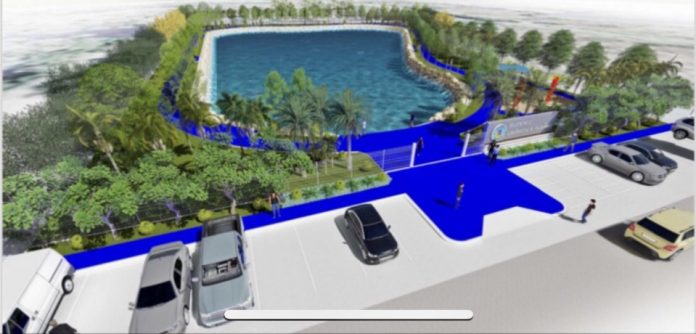 Pattaya-
A new public park with a lagoon as a centerpiece called 'Nong Pong' on Jomtien Second Road across from The Riviera is now 30 percent complete which is aimed to be a major new attraction for Jomtien and the overall Pattaya area.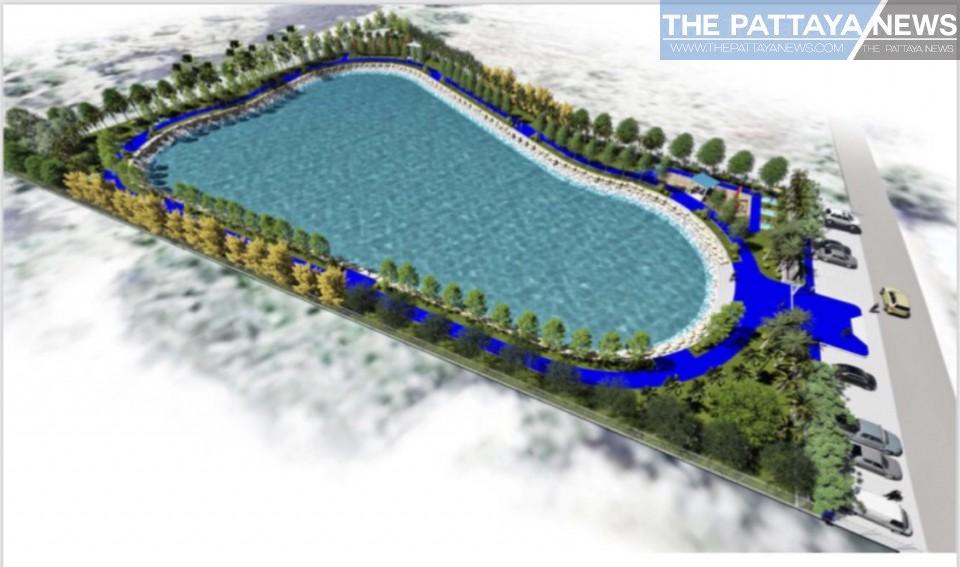 The total construction budget is 32.8 million baht. The construction will take about 455 days which originally started on May 30. It is expected to be completed around August 27 of next year, according to Pattaya City officials.
Pattaya City Deputy Mayor Pattana Boonsawat yesterday inspected the construction area. He said it is now thirty percent complete which will be finished on schedule.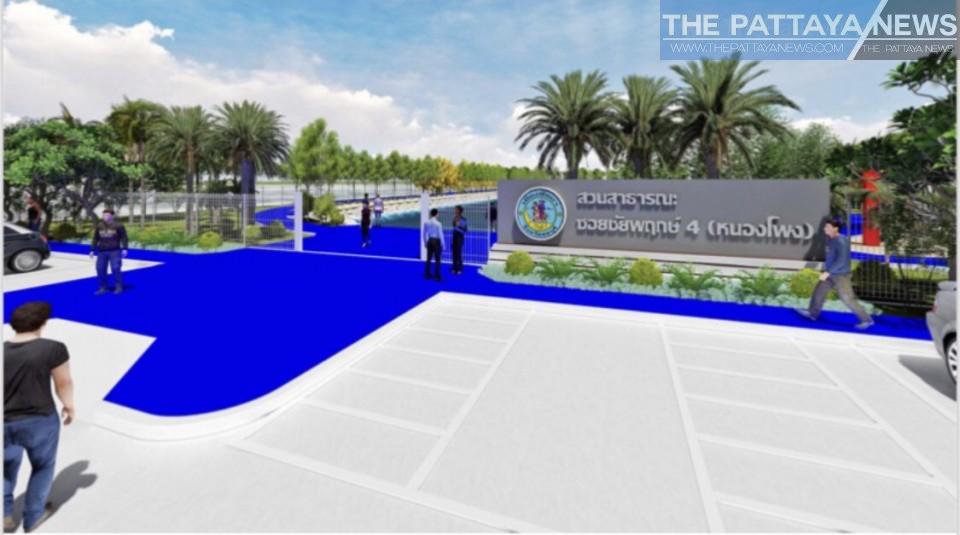 Deputy Mayor Pattana told The Pattaya News "This new public park with a lagoon centerpiece called 'Nong Pong' is aimed to be a major attraction for Pattaya with more 'green zones' in the city.  The park is aimed at attracting both locals out for exercise, relaxing and domestic and foreign tourists. The park will include an exercise path, playground, exercise equipment, seating for eating and relaxing and a beautiful lagoon as the centerpiece."