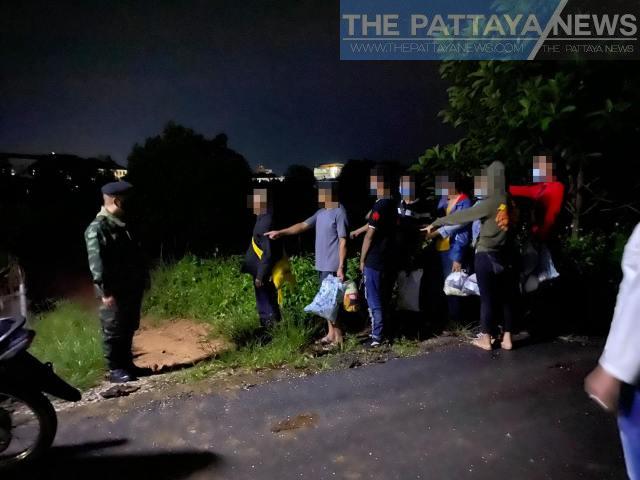 Myanmar-
Myanmar announced 32 new cases of the Covid-19 Coronavirus yesterday, including fifteen cases in Yangon which had spread from people journeying from Rakhine state, the center of the new outbreak. This follows 100 new cases coming the day before including 47 local transmissions in Yangon.
As a result, the Myanmar government has entered an ultra-strict lock-down for the following districts in Yangon-Thingangyun, Insein, North Okkalopa, Thaketa, Hlaing, Pazunduang and Mingaladon. Most of Rakhine state, especially the city of Sittwe, have been under similar restrictions for several weeks. The Myanmar government blames roughly 7,000 people who left Rakhine state without permission and without identifying themselves to authorities and placing themselves in quarantine when the crackdown and lock-down began in Sittwe.
This comes as the Thai Government, on edge as they reach one hundred days without a locally spread and confirmed case of Covid-19, have heavily reinforced border control measures.
The new restrictions in place with the stay at home order only allow one person at a time to leave the home for essentials and a maximum of two to go to a hospital or clinic. Only those working in government jobs will be allowed to leave the home, as well as a few selected other occupations. Nobody may leave their home without permission from their local ward administration group or will face serious legal consequences, even for exception reasons like going to a clinic, food or work.  Masks are required if leaving a home and only private transportation can be used with approved vehicles by the ward administration, with a maximum of two people per vehicle. (Or three if two are going to a clinic.)
Ward administration will be reportedly bringing food to those in the affected townships that need it and have placed entire streets and neighborhoods on hard lock-down. This information is difficult to independently verify due to sparse information, especially in Rakhine state, coming out. Meanwhile, critics of the Myanmar government, especially in regards to the minority Islamic population in Rakhine state, fear the government may use Covid-19 for a further harsh crackdown on the stateless Rohingya who have long reportedly faced discrimination and repression according to Humans Rights Watch groups.
Thailand remains on careful watch across the long borders to Myanmar, concerned that some Myanmar citizens fleeing the draconian lock-downs may attempt to flee to Thailand.