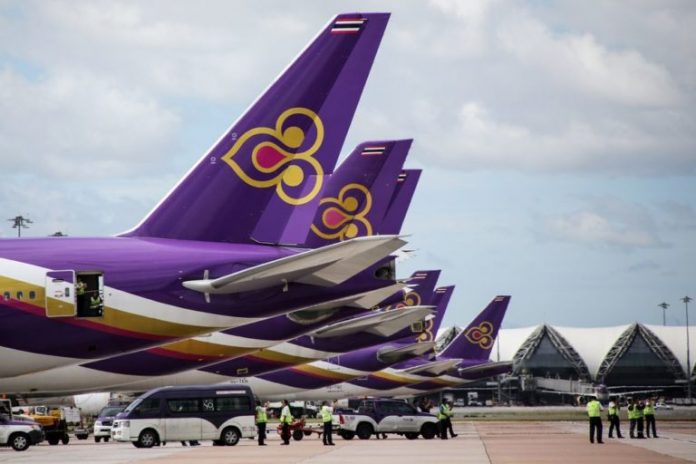 Bangkok-
Thai Airways is reportedly considering expanding into the food catering business with the aim of recouping lost funds due to the current Covid-19 pandemic and lack of international flights.
Through a spokesperson, Thai Airways said they planned to expand their currently mostly idle food catering business formerly used for flights and work with  CP All and Inthanin Coffee to sell catered, fresh products such as bakery items to their locations across Thailand. CP All owns nearly 20,000 7-11 locations in Thailand and an expansion by Thai Airways into the stores could, according to analysts, lead to positive financial gain. Thai Airways says the aim is to make a gain of about 4.4 billion baht through the proposed deal.
Over the past seven months, THAI has only earned 1.9 billion baht compared to 8.9 billion baht during the same period last year. The airline is also in the middle of a very public bankruptcy court proceeding to save the company.