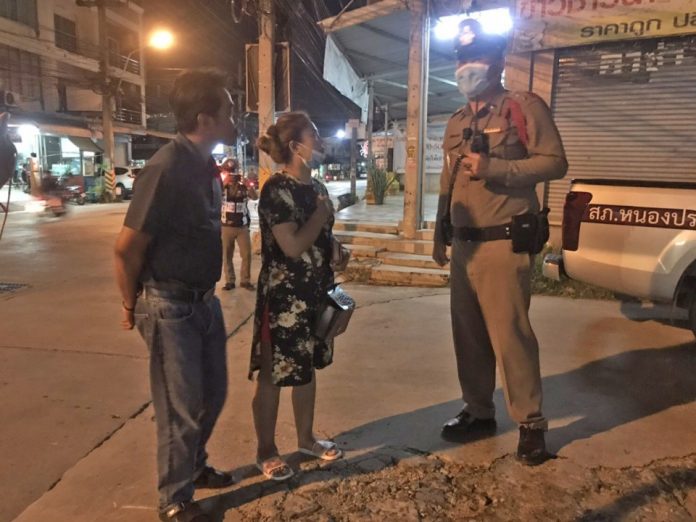 Banglamung-
Police are hunting for two suspects who reportedly tried to snatch a gold necklace from a woman who was on the way back home from a market in Nongprue last night.
Captain Chanchai Sanguansaksri of the Nongprue Police was notified of the incident at 8:00 PM in Soi Prapa Nimit 1. A short English video can be seen below.
Police and The Pattaya News arrived at the scene to find Ms. Supajit Prompiram, 44.
She told police that while she was driving on her motorbike, two teenagers on another motorbike were getting close to her.
One of them had tried to snatch a gold necklace from her neck. The necklace dropped into her shirt instead.
They did not get the necklace before they sped away. However, police are hunting for the suspects.
It has been reported that another victim had posted on social media about a similar style theft. Ten thousand baht will be given as a reward to anyone who can identify a suspect who snatched an expensive gold necklace (about 60,000 Baht) along with a precious amulet in Huayyai.