Pattaya –
Asset World Corporation (AWC), Thailand's leading real estate developer, and Marriot International have signed a multi-agreement on Friday, August 28, to uplift Thailand's diverse hotel portfolio and lifestyle travel destinations around the Chao Phraya River area in Bangkok and on the beaches of Pattaya.
The three new Bangkok hotels are the Ritz-Carlton Reserve resort, the JW Marriott Marquis Hotel Asiatique Bangkok, and the Asiatique Bangkok Autograph Collection, while another hotel in Pattaya will be the Aquatique Pattaya, Autograph Collection.
The Aquatique Pattaya, Autograph Collection will be located at the Aquatique on The Beachfront Pattaya, a soon-to-open (2023/2024) city landmark that is positioned to be Pattaya's first iconic lifestyle destination, according to the press release. There will be at least 306 hotel rooms designed with a blend of the local ambiance of sea gypsy village, wooden port, fisherman boat, and the beauty of the underwater world.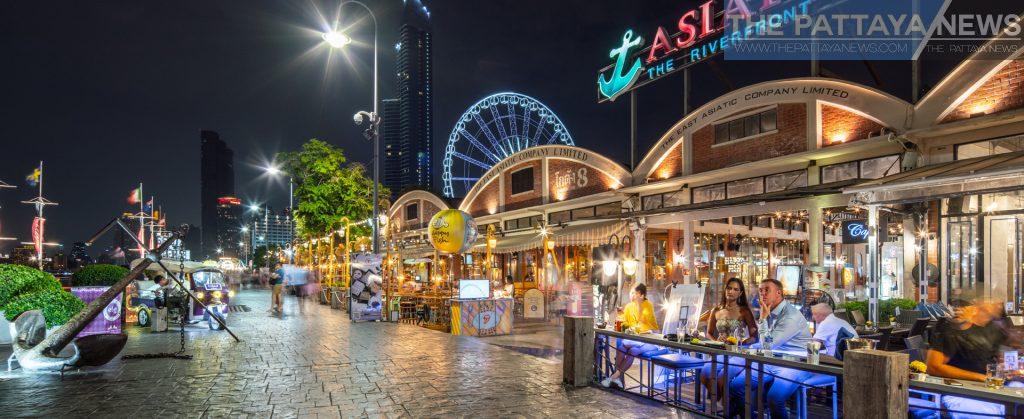 Ultimate retail, hospitality shops, shopping centers, as well as a space for entertainment platforms, conferences, and exhibitions will also be offered inside the Beachfront.
Wallapa Traisorat, CEO and President of AWC, told the Associated Reporters that AWC decided to agree on the hotel establishment with three global hotel partners because they are confident in the strong long-term positive outlook of the tourism industry in Thailand.
The President stated: "We predicted that the projects would attract more upscale foreign tourists in certain groups and long-stay tourists in the near future."
"The collaboration projects would create exceptional customer experiences and meet the needs of all types of customers, which would possibly lead to the rise of income and growth in Thailand's tourism business."
The exact location of the beachfront was not given, nor was an opening date. However, the project is an offshoot of another larger Marriot project with a date of 2023/2024 so is not expected before that date. Here is more information from Marriot on what to expect:
AQUATIQUE THE BEACHFRONT PATTAYA – ULTIMATE ALL-IN-ONE SEASIDE DESTINATION
The new mega scale mixed-use destination concept devised by AWC, first-of-its-kind in Pattaya, accentuates the company's leadership in innovative real estate and pave a new chapter in Pattaya's reputation as a premier lifestyle and tourism hub in Thailand. The project is a large-scale sophisticated, must visit entertainment destination comprises diversified array of exciting commercial spaces including shopping mall, hotels, theme park, Legoland, performance art space, F&B seafood market, and underground aquarium, located just steps from Pattaya's beach.
Photo Courtesy: Asset World Corporation (AWC)