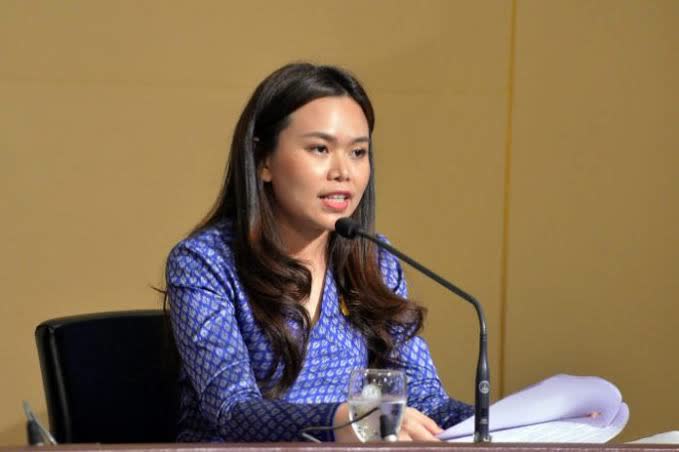 Bangkok-
The Thai Government Spokeswoman, Traisuree Taisaranakul, spoke at a press conference this afternoon in Bangkok in response to reports of growing concerns and fears from Thai nationals on social media afraid that bringing back foreign tourists may bring back a fresh round of Covid-19 and cause extensive lock-downs and restrictions once again.
Traisuree was referring to the much discussed Phuket model, which has been approved in principle but not finalized. You can read more about that by clicking here. At the same time, however, many prominent Thai doctors strongly oppose the plan and have stated that any plan, no matter how many precautions are made, will lead to more infections and the potential of having to implement restrictions once again.
In fact, behind closed doors, multiple government sources have told Associated Press that there is an escalating and intense debate between members of the tourism industry and the doctors that mainly comprise the Center for Covid-19 Situation Administration.
The Prime Minister of Thailand, however, who recently toured the hard hit Chonburi area which includes Pattaya, has stated that staying closed until the world has a vaccine and everyone is vaccinated is not feasible as the majority of tourist based places like Phuket, Samui and Pattaya have already been damaged heavily and could likely not survive another six months.  The effects of the closure was also bleeding into other sectors like banks, landlords, stores that provide goods to the closed businesses, etc.  Pattaya depends on foreign tourism for about 80% of its economy, of which there is currently none. Samui, Phuket and other islands that are more difficult to get to for Thai domestic tourists are reportedly even worse.
The spokeswoman, directly addressing critics to the plan, stated several things this afternoon.
First, she stressed the plan was approved only in principle and many things needed to be worked out still. The borders would not "magically open" on October 1st and allow in thousands of foreigners without precautions as some comments reportedly feared on social media.
She said that an important aspect was deciding which foreigners could come and which countries, stating that high risk countries would not be included. It's worth noting that high risk wasn't always according to number of cases but according to control measures and technology.
She stressed that only tourists from countries with a low risk of Covid-19 would be allowed to visit.
She and Phuket officials also stressed that all the protection measures would need to be approved by the Center for Covid-19 Situation Administration (CCSA). The Pattaya News notes that many prominent doctors universally opposed to a travel bubble style plan make up the CCSA, however, the Prime Minister has stressed bringing back tourists safely is still a priority and heads the CCSA.
In conclusion, she asked for Thai residents, especially those on Phuket, for calm and reassured them that every possible precaution would be made before foreign tourists would be allowed to wander freely around the island.