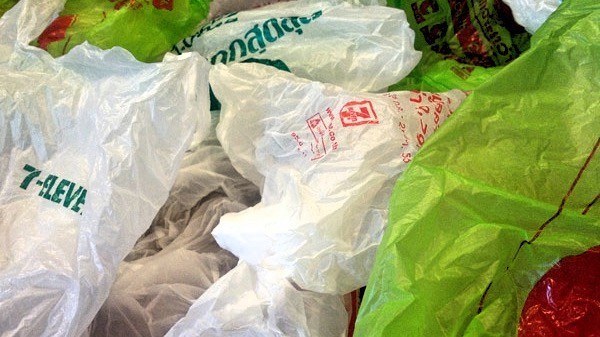 BANGKOK- – Environmental experts have raised concerns about a significant increase in plastic waste in Thailand primarily from delivery services. With one person generating about 1.15 kilograms of waste daily, they have called on the Thai government to take action.
Environmental organizations came together at a recent conference called Dialogue Forum 5, where they discussed the significant increase in plastic waste due to the COVID-19 lock-down, and brainstormed ideas for a sustainable plastic waste management road-map.
The Thailand Environment Institute's (TEI) President Wijarn Simachaya stated that the amount of plastic waste generated during the COVID-19 lockdown had increased to an average of 1.15 kilogram per person per day, even though the overall volume remains low because of the absence of tourists.
The increase in plastic waste generated per person was significantly contributed to by delivery services, especially in Bangkok where the waste from delivery services accounts for 62 percent of all waste generated during the lock-down.
Delivery waste has since been reduced to 30 percent as restaurants are now open for dine-in customers, however the lack of proper waste disposal continues to result in some litter ending up in rivers and the sea. Additionally, there was also concern that many places that had stopped using plastic bags at the start of 2020, such as grocery stores and food carts, resumed the practice and focus was lost due to Covid-19. As the situation in Thailand gradually becomes more stable environmental leaders have urged to re-educate the public on not using plastic and begin making progress once more.
The TEI chief has urged the government to take a collaborative approach to promoting systematic waste management, which will require effort from manufacturers, consumers, and waste handlers.
Other academics at the forum have suggested the government adopt successful plastic management policies from foreign countries, with the road-map ultimately enacted as a law that can be practically enforced.
Thailand's current target is to recycle 100 percent of its plastic waste by 2030, with a plastics management road-map drafted for 2018-2031.
Source: Thai National News Bureau Press Release