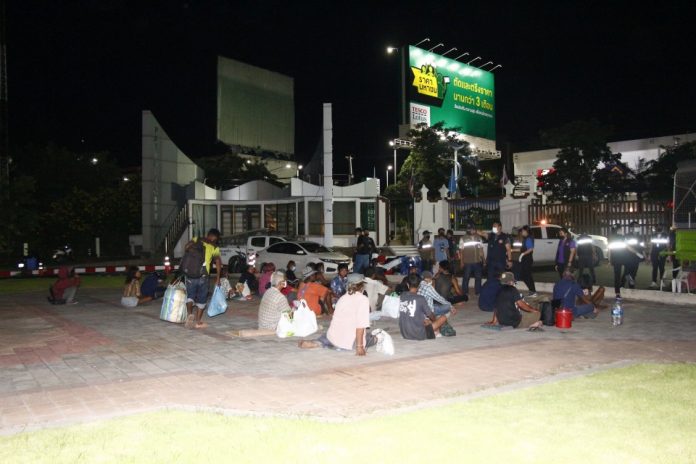 Pattaya-
Last night Pattaya City officials along with Chonburi Homeless Protection Center associates located and invited thirty two homeless people to take free shelter in response to recent reports of the increasing homeless problem in Pattaya highlighted on local Pattaya media, including us.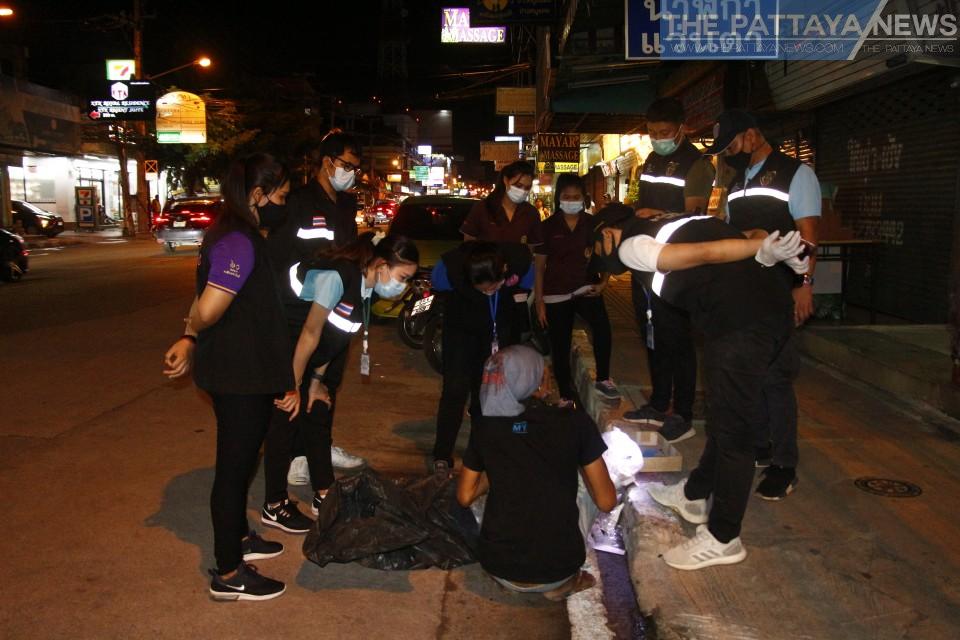 The Chonburi Governor Phakkhathorn Teanchai received many complaints and concerns that homeless people were found at abandoned building corners and beaches, with some living in abandoned beer bars and under pedestrian bridges.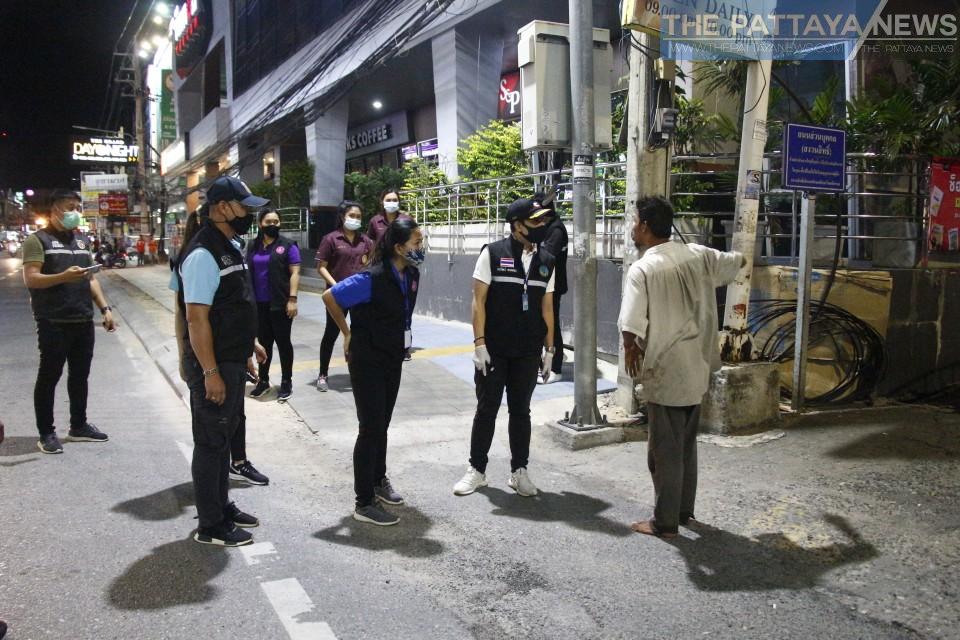 Many homeless people were reportedly begging and asking for money from both Thais and foreigners in Pattaya which has damaged the image of the city, say officials. There were also sporadic, limited reports of homeless involved in petty crime or being overly aggressive to local residents.
Read more about our previous report HERE.
Last night officials led by the Banglamung Administrative Chief officer Mr. Phonchai Sangiead inspected Pattaya Beach, Pattaya Second Road and Soi Buakhao.
In total 32 homeless people who are 21 men, a transgender and 10 women have been moved to a temporary shelter.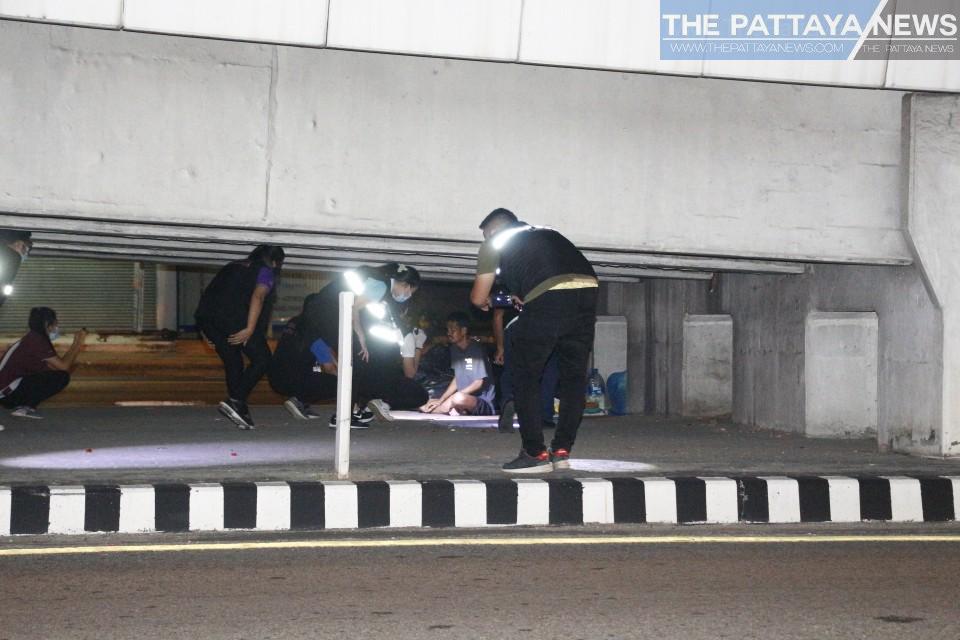 These people are homeless and unemployed. Some of them have mental and physical conditions and need to see doctors and psychiatrists according to Phonchai.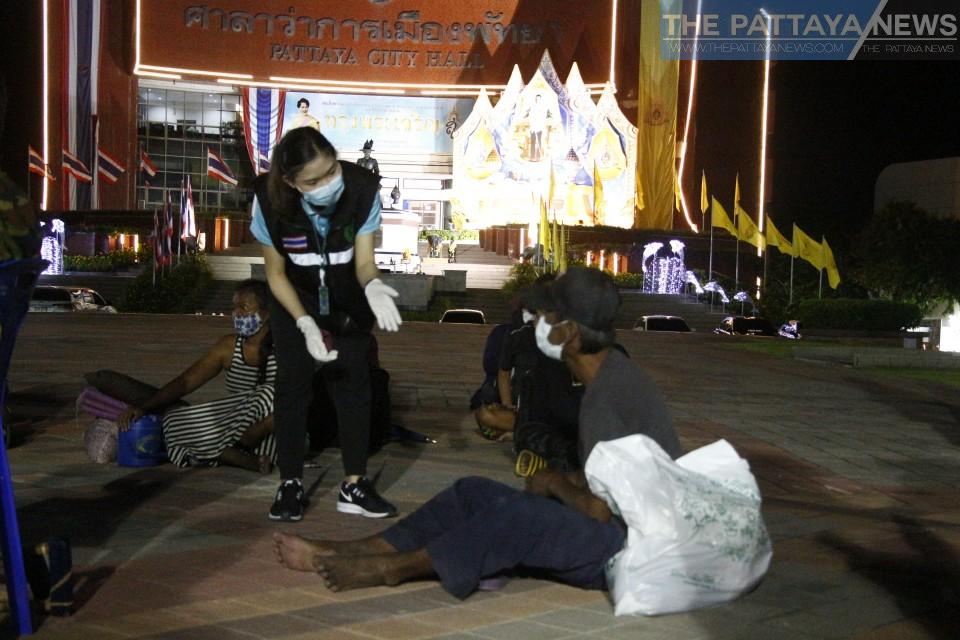 Some of the homeless told Pattaya City officials that they were chefs at popular restaurants, bar staff, tour guides and security guards. They used to get many thousands of baht in income per month. However, when Covid19 hit they were all laid off or unemployed. Only a small amount were long term homeless according to Pattaya City officials, those who were homeless well before the pandemic.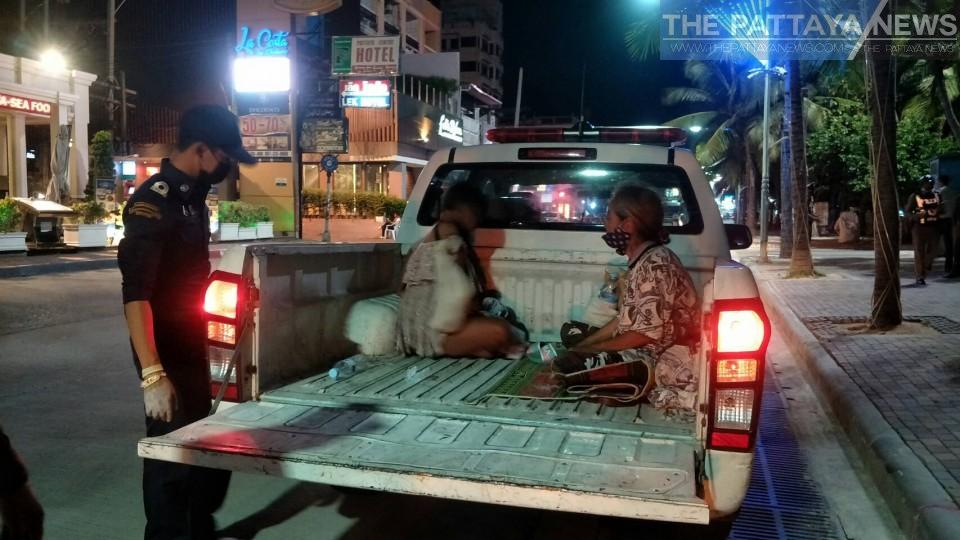 Many did not want to go back to their hometown as their families are poor and they did not want to be a burden. They became homeless while waiting for the situation to improve. Several told the Pattaya News they were waiting for foreign tourists to return so they could find jobs again. Some are foreign migrant workers who cannot legally go home due to closed borders.
The Chonburi Homeless Protection Center is providing the homeless with shelter, food, medical care and for those who need it a trip back home to their home provinces.
A video showing the situation can be found here.