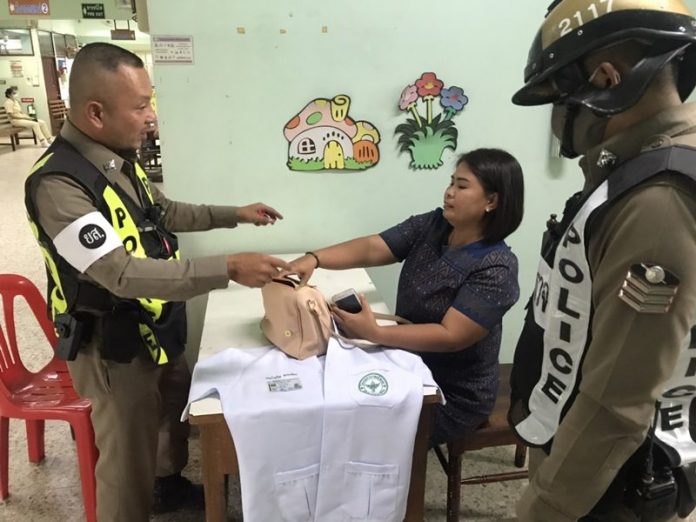 Yasothon –
A female suspect, who was only named as Sopin, was arrested at Yasothon Hospital today, August 28, after impersonating a doctor and charging patients for medical expenses and X-ray fees without their consent.
Maneerat Sathadakha, deputy director of Yasothon Hospital Administration, had filed a report to the police yesterday after receiving a complaint from patients that an unrecognized female doctor had billed them for 400 baht as medical expenses and X-ray fees and told them to pay her immediately in cash. She then vanished without conducting the tests.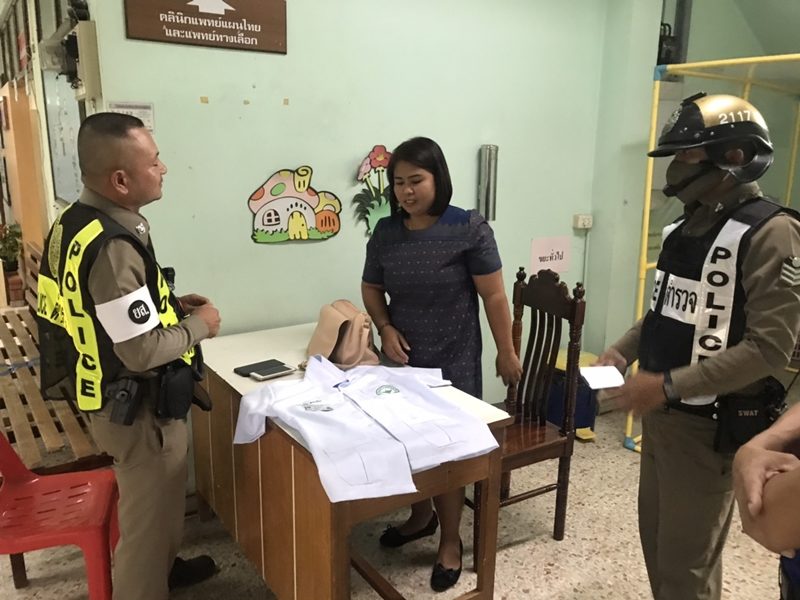 Her behavior had ruined the reputation of the Yasothon Hospital since it had no policy to have doctors or any hospital personnel to charge bills directly to the patient, claimed the Deputy Director.
The alleged fake doctor was found dressed in a doctor's white coat and wandering around in front of the x-ray room of the hospital as soon as the investigator arrived at the hospital in the afternoon.
They decided to take the suspect to the police station for questioning after they were informed that her name written on the coat did not appear in the list of doctors at the hospital.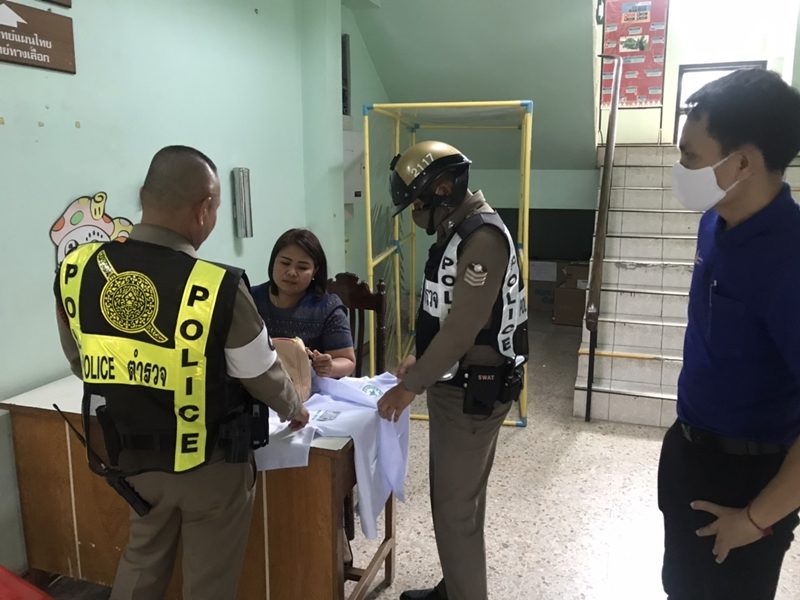 During the interrogation, Sopin allegedly admitted to her illegal activity, claiming that she dressed up in a white gown with a medical sign because she lied to her husband that she was working as a doctor at Yasothon Hospital.
Initially, she was charged for wearing official uniforms without rights while other charges might be added after victims were taken to questioning and would report complaints to the officials in further investigation.
Photo Courtesy: Matichon