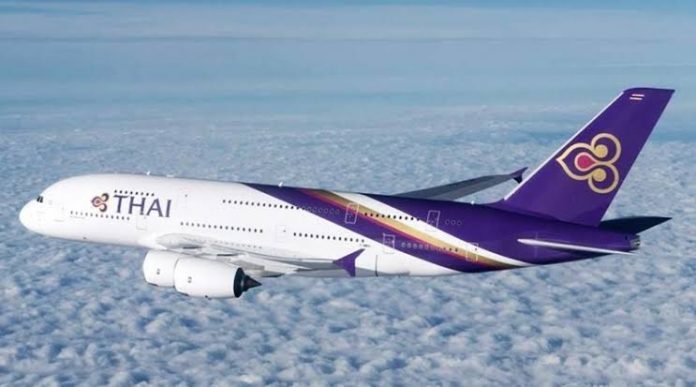 National –
Chansin Treenuchagron, Acting President of Thai Airways International, revealed today, August 27, that Thai Airways is planning to organize direct charter flights from six international routes to Phuket, with each route being operated with approximately two flights per month.
The six countries are Denmark, Germany, the United Kingdom, South Korea, Japan, and Hong Kong.
The proposal is in response to the government policy to promote domestic tourism with the "Phuket Model", which is initially expected to be operated in October.
The Acting President further stated that the company is expected to start charter flights by the end of November and is willing to increase to more international flights if there is a greater traveling demand among foreign tourists. It also plans to arrange direct flights from China to Phuket in the near future, said the Acting President.
Chansin told the Associated Press: "The company puts great emphasis on the health and safety of passengers and employees who work in providing passenger services in all flights. Therefore, physical distancing would be performed starting from the check-in process, ticket acceptance, serving in-flight meals, through the plane landing in order to reduce interpersonal contact and prevent the spread of Covid-19 at all times."
"Moreover, Royal Orchid Holiday or the Eurng Luang Tour group would also plan to organize hotels under the government's alternative state quarantine for tourists who could reserve a plane ticket and a hotel room conveniently in one service."
The Pattaya News notes that although this plan has been announced, as always, it could be subject to change and more details are expected to be announced in the future.
Photo Courtesy: Thairath