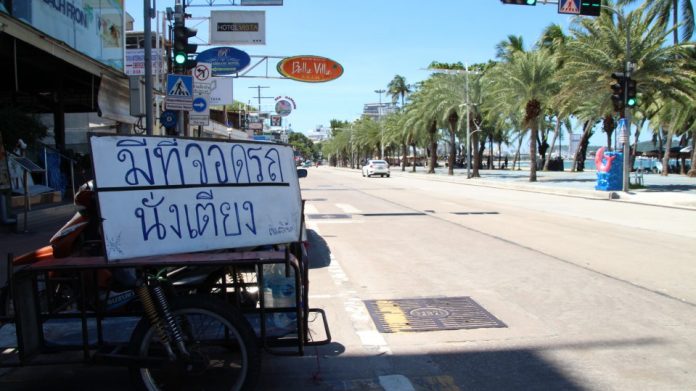 Pattaya-
Pattaya beach bed, umbrella vendors and boat operators have paid parking fees trying to encourage more beach goers. They have claimed that less tourists visit Pattaya beach as there were no parking spaces and law enforcement officers are too strict as opposed to Jomtien Beach.
Mr. Nikom Apidet, 63, a boat operator who was placing a sign in Thai that said 'Parking available for beach bed umbrellas' told The Pattaya News most of the current tourists are Thais. However, Pattaya beach is not very popular like before."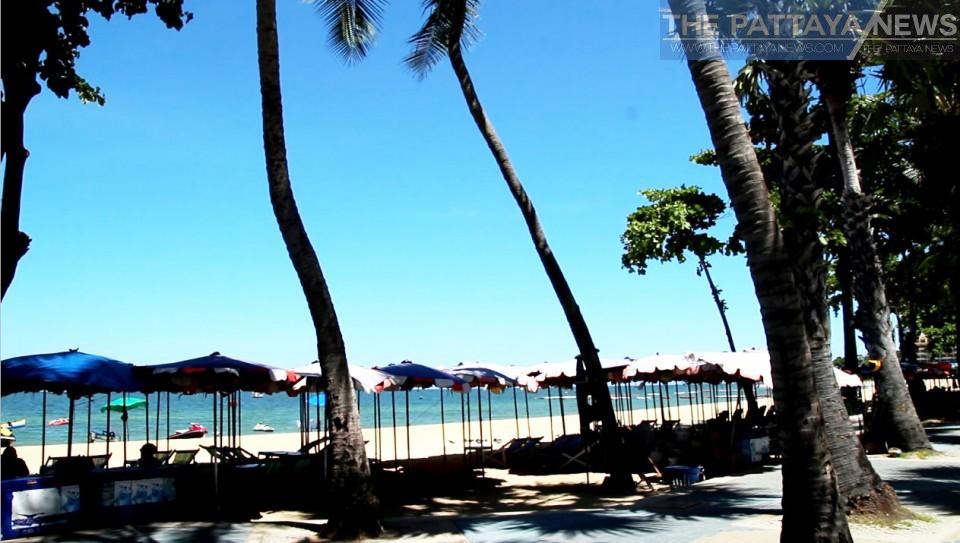 "One of the reasons is there is not enough parking areas. If they parked in the wrong area, law enforcement officers will take legal action."
"However, there are more tourists at Jomtien beach, Bang Sane beach and other beaches in Sattahip with less restrictions and rules."
"Boat operators and beach bed umbrella operators are working in the same area."
"We had an idea that we will pay parking fees to hotels in Soi 4 which have not been opened yet."
"For customers in a car with four people we will pay for them at the price of 100 baht."
"If there are 1-3 people in a car, they have to pay the hotels for the parking space fee themselves."
"Vendors cannot pay for them as they charge 50 baht per beach bed umbrella."
"Moreover, on weekends, we want law enforcement officers to avoid taking legal action in parking areas." Nikom concluded.
The Pattaya News notes that Pattaya City leaders have heard the feedback on parking issues and rules being too strict on Pattaya Beach in regards to alcohol consumption and food vendors. We recently wrote an article detailing many suggestions to help fix this problem from our Thai readers. You can read that below.
https://thepattayanews.com/2020/08/24/saving-pattaya-beach-our-thai-readers-give-suggestions-on-how-to-encourage-domestic-tourists-to-pattaya-beach/