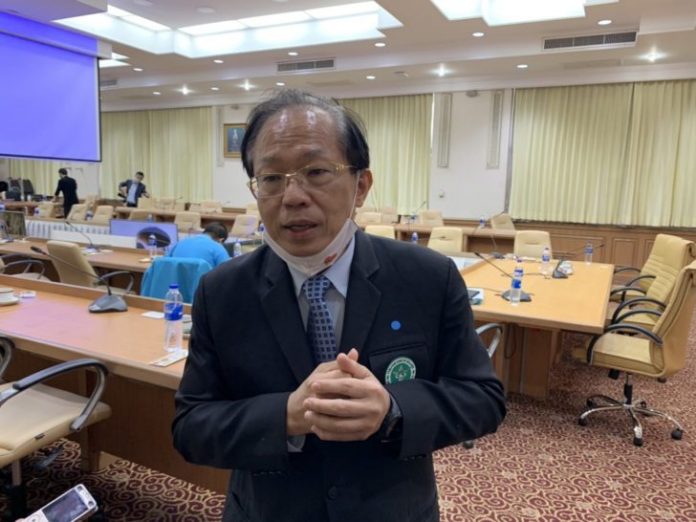 Jomtien –
A Thirty-year-old male returnee who fell to his death from a hotel room during his state quarantine in Jomtien yesterday, August 26, was not diagnosed with any sign of mental illness, said Dr.Samai Sirithongthavorn, Deputy Director-General of the Department of Mental Health.
The doctor told the associated press that his mental health test was conducted in-flight as well as every returnees' before arriving in Thailand. The results initially reported no mental health problems, so he was being treated with the usual care.
Samai further stated: "We provided a mental check-up for those returning from overseas and staying in State Quarantine. All returnees were asked to complete a mental and physical test as well as reveal their history of mental health. The test results included a risk of stress assessment, depression, and suicide."
"During the first 1-2 days, the mental health caregivers would try their best not to disturb the guests in order for them to adapt themselves. And after that in 3-5 days, the mental health assessment would be conducted along with their physical health by officers from the mental health center and the hospital responsible for the care of that quarantine facility."
"The patients could contact the medical team any time in case they found themselves in an emergency state and in need of immediate help via LINE or phone. They would be sent to a responsible hospital for further mental and physical treatment if they had mental problems requiring it."
"But for this fatal incident, he did not show any signs of mental problems and his result was perfectly fine, so the medical team treated him with the usual mental and physical method.  The man did not show any unusual signs of stress prior to his leap to his death." said Dr. Samai.
Following the announcement messages of condolence from the Prime Minister today, the Department of Mental Health has currently been watching over the family members and the relatives of the deceased located in Buriram province.
Meanwhile, the autopsy of the body of the Thai male laborer and Covid-19 testing are currently in the process while the incident is also under investigation by the Pattaya police.
If you or someone you know is feeling depressed or need someone to talk to please reach out for support. The Pattaya News supports the Samaritans of Thailand they can be found below.
https://www.facebook.com/Samaritans.Thailand/
Photo Courtesy: Matichon