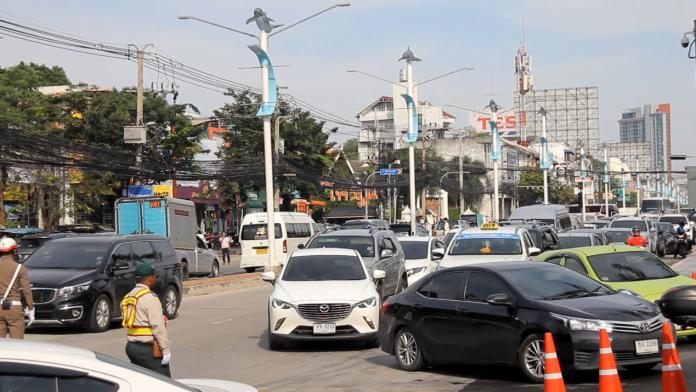 Bangkok-
The following is a list of new traffic fines released by the Royal Thai Police in the Royal Gazette yesterday for violations of the Land Traffic Act of 1979.
The full list can be found by clicking here, however it is in Thai and 26 pages long.
Here is a list of some of the highlights:
Vehicles emitting excessive noise and fumes/pollution-1000 baht
Taxi drivers failing to take customers to a destination by the fastest route or not taking them all the way-1000 baht
Driving without a drivers license-200 baht
Reckless driving-400 baht
Breaking the speed limit-500 baht
Failure to stop or move out of the way for an ambulance or other emergency vehicle-400 baht
Disobeying traffic lights-500 baht
Parking or leaving your vehicle to obstruct traffic-500 baht
No license plate-500 baht
Failure to obey road signs-500 baht
The Pattaya News notes that critics online believe the fines are too low and are not punitive enough to drive real change in terms of changing driving behaviors.