Rayong –
Prime Minister Prayut Chan-O'Cha had mentioned the ongoing anti-government movements during the official onsite cabinet meeting in Rayong yesterday, August 25, and stated that the government is run democratically and the government has never been involved in prohibiting mass gatherings in any way as long as they do not break the law.
The Prime Minister stated at the conference: "The protests were conducted under the principles of national democracy and they were not prohibited in any way. But protesters should consider all information on both sides before making their own decision. Many government policies had already taken action and had been achieved. The government encourages people to express their views."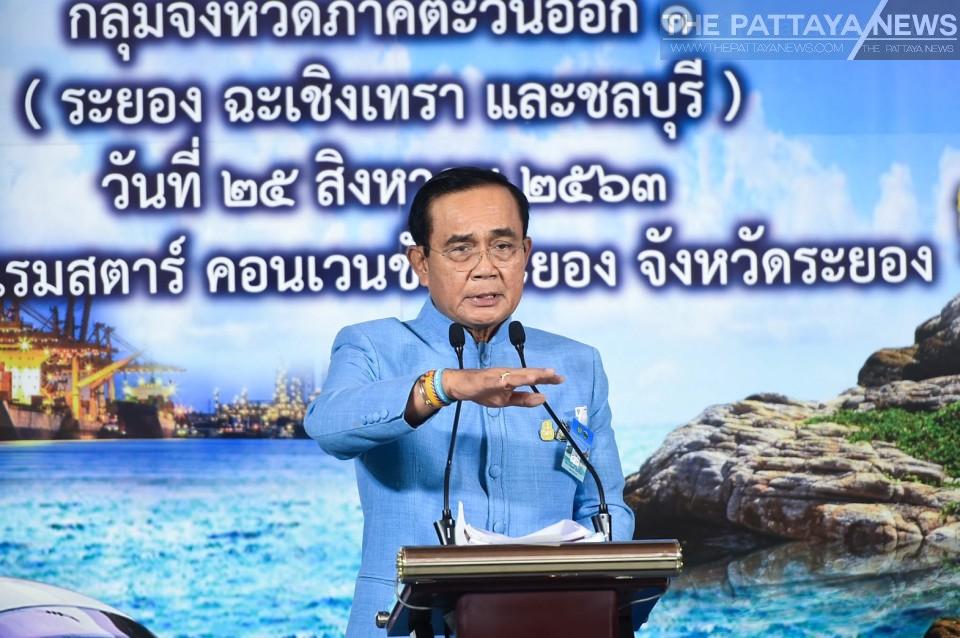 Prayut also claimed that he acknowledged their demand for twelve subjects of constitutional amendments and agreed that they should be implemented.
He further stated: "A change for some of the constitutional laws was one of our urgent policies. Listening to public opinions was also encouraged as well as responding to their requests before taking action to amend the constitution."
"Currently, the government is in the process of collecting draft proposals from each party before taking them for a thorough consideration in the following step."
The Pattaya News notes that although mass assembly was prohibited during the Covid-19 Coronavirus lock-down, the restrictions on mass gatherings have been lifted since August first. However, most of the protesters arrested were not arrested for peaceful protest according to the Thai government but rather breaking the law in regards to things such as alleged sedition, not following the proper steps for organizing a protest, using loudspeakers without permission and other alleged violations of the law.