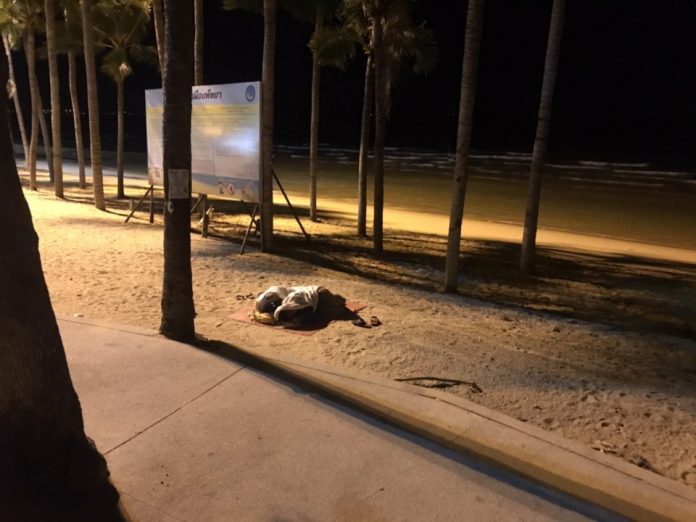 Pattaya-
Local residents have once again urged Pattaya City officials to quickly solve a growing homeless problem in Pattaya which is normally one of the world's busiest tourism destinations, last year bring the nineteenth most visited city in the world.
Many homeless people are begging and asking for money from both Thais and foreigners in Pattaya. Reports have come in that some are being very aggressive and there have been isolated incidents of petty crime according to Pattaya law enforcement
The majority of homeless were found at abandoned building corners and beaches, with some living in abandoned beer bars. Some have also been collecting large amounts of trash as can been in the photo below and piling them in front of closed local businesses.
This homeless problem is still ongoing and escalating even though Pattaya City officials are trying to solve the problem.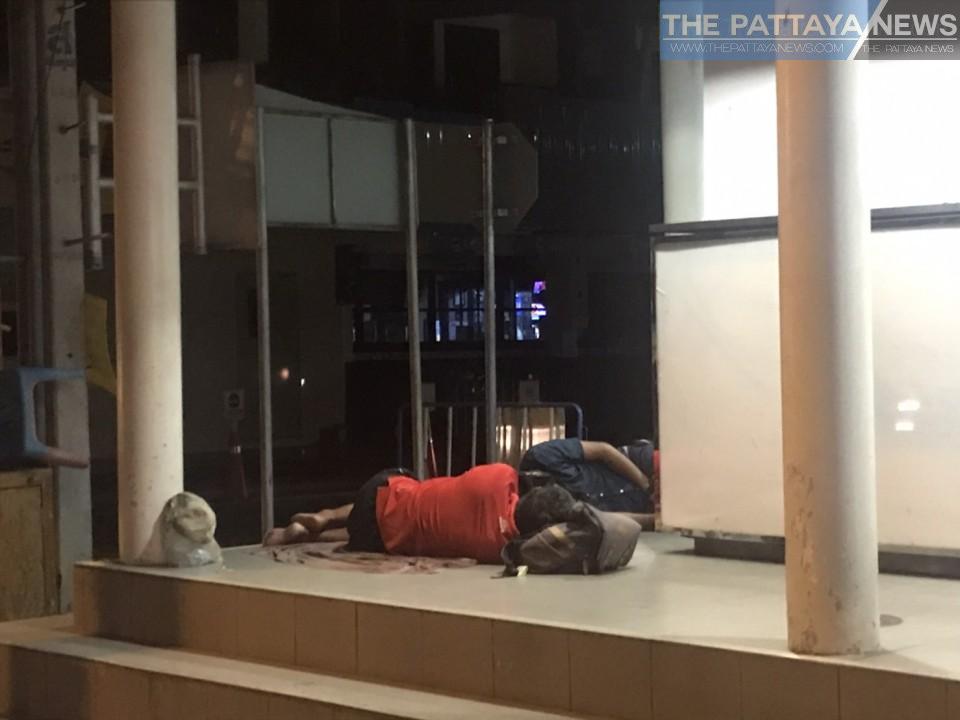 Some of the suggestions being made to resolve the issue are providing bus tickets home for those who can leave and are from other provinces. However, many of the homeless according to the Chonburi Homeless Protection Center are foreign migrants and with borders still officially closed they cannot go home.
City homeless shelters have reached out to those affected but many people have chosen not to live in the shelters. Limited services are available for the many migrant homeless.
Pattaya Police have arrested several that have caused problems, such as a transgender who threw rocks at a vehicle earlier this month and a woman who attacked a foreign man on Beach Road near a McDonald's after he rejected her advance. However, the majority are peaceful, say Pattaya Police. A video showing the issue is below.
Pattaya normally attracts around ten million foreign tourists a year and last year was the nineteenth most visited city in the world. However, due to the Covid19 pandemic, Pattaya has suffered badly as an estimated eighty percent of their GDP is based on tourism, events and hospitality. With international tourists still barred from entry the situation shows no sign of ending any time soon.