National –
The Bangkok South Criminal Court has approved a new arrest warrant with three charges against fugitive Red Bull heir Vorayuth "Boss'' Yoovidhya yesterday, August 25, over a fatal hit-and-run case in 2012.
The charges were based on recent evidence found during the re-investigation of the case. Three new charges were reckless driving causing death, failing to help a victim after a crash, and cocaine abuse.
Police Captain Pichapat Srikhamkhwan, deputy investigation chief at Thong Lor police station, had requested the Criminal Court for the revocation of a previous arrest warrant on a charge of reckless driving causing death and had filed two more charges in a new arrest warrant.
This arrest warrant has a statute of limitations for 15 years, effectively until September 2027, stemming from the original date of 2012. Police would also issue a new Interpol Red Notice to bring Vorayuth to trial in Thailand.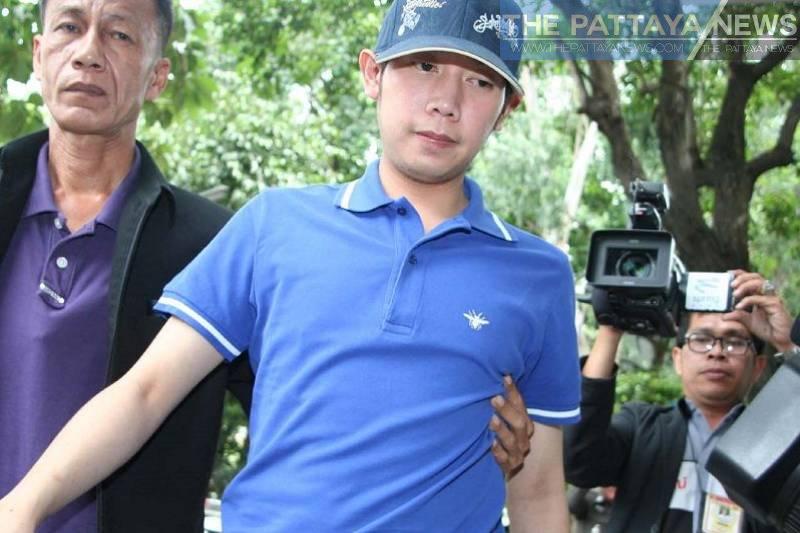 Earlier in July, the team of prosecutors, led by deputy attorney-general Nate Naksuk, had dropped the charge against Vorayuth, claiming that they lacked evidence to take the billionaire heir to court.
The decision sparked a public outcry and led to a re-investigation into the case under a panel of the Office of the Attorney-General (OAG), chaired by former deputy attorney-general Somsak Bunthong.
The recently-emerged evidence suggested that Vorayuth was speeding as fast as 170 km/h. at the time of the accident and his blood tests conducted after the accident also found traces of cocaine, according to Lieutenant General Charuwat Waisaya, deputy assistant to the national police chief.
Vorayuth "Boss'' Yoovidhya, 35, was wanted on manslaughter charges over the hit-and-run death of Police Senior Sergeant Major Wichian Klanprasert, 47, in the early morning of September 3, 2012.
He delayed the court hearing charges multiple times before having fled Thailand three days after the court approved the arrest warrant on him for reckless driving causing death and failing to help a crash victim. His exact current location is unknown, according to Bangkok police.