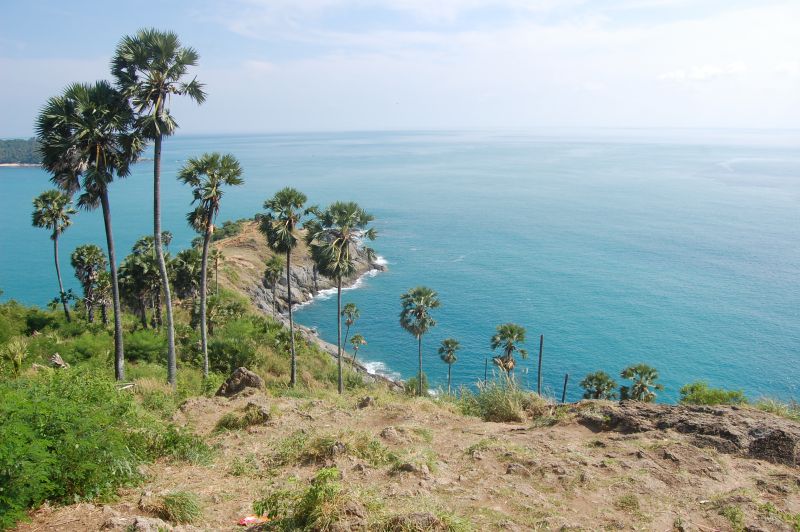 Phuket –
The Phuket Provincial Public Health office has presented a "4T Model" to apply with a selected group of foreigners who would travel to Phuket in a proposal to stimulate the economy in October following an approval announcement of the "Phuket Model" last week.
The 4T's are:
Target: Set a clear target group of foreign tourists
Testing: Test for Covid-19 from their original destination
Tracing: Development of Covid-19 application for foreigners
Treatment: Ready to handle and treat any new cases of infection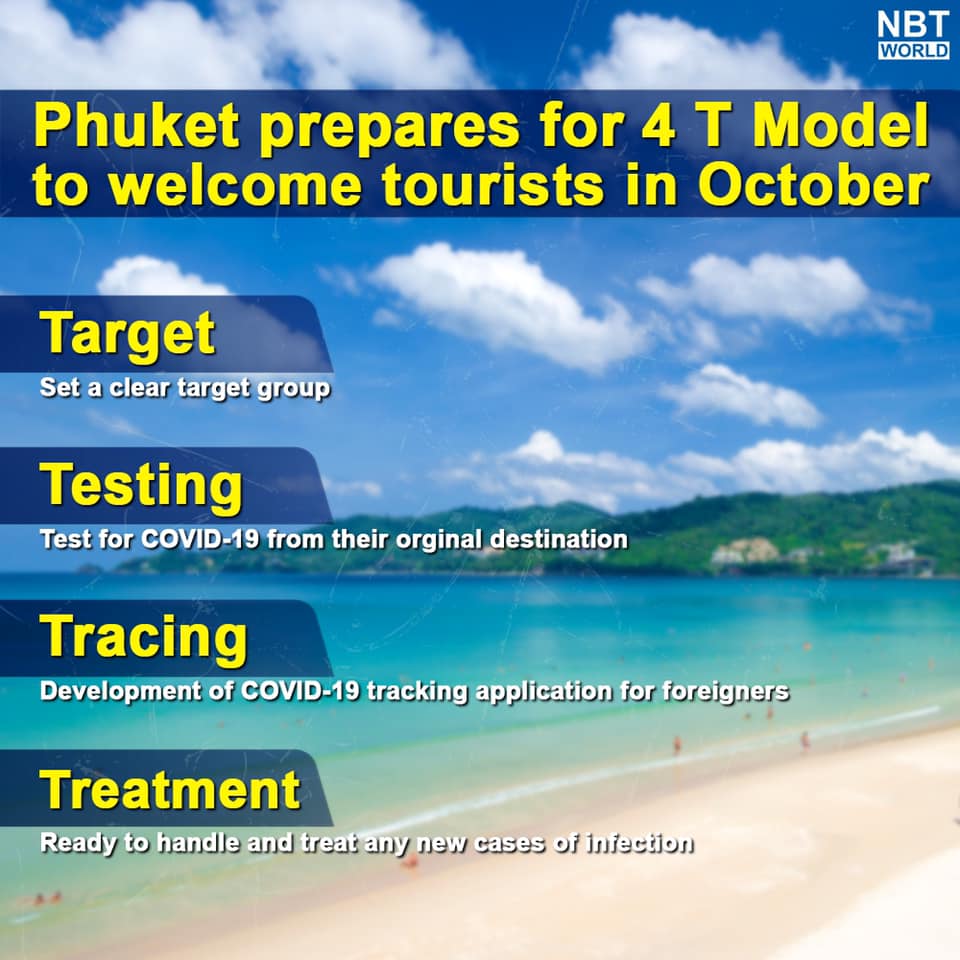 Above all, wearing a face mask and social distancing are the most important measures that should be adhered to prevent the spread of COVID-19, according to the Phuket Provincial Public Health Office.
The Tourism and Sports Ministry's "Phuket Model" will be the first tourist destination to try the new Safe and Sealed plan, whereby a group of alternative state quarantine (ASQ) hotels can jointly provide a restricted one-kilometer space for guests over two weeks.
The Pattaya News notes that some readers may be confused by all the different plan names and proposals so we will clear that up. Essentially, it is one selective plan, which is a version of the original safe and sealed plan. The plan will be rolled out to Phuket first, which is the so-called Phuket model. However, just today the tourism Minister has proposed expanding the test to Samui and the Phi Phi islands. You can read more about that below. It is very important to note these are all proposals and approved in principle but not set in stone yet.
https://thepattayanews.com/2020/08/25/three-island-destinations-in-thailand-to-be-considered-for-foreign-long-stay-tourism-re-opening-proposal-in-october/
The plan, as the linked articles describe, essentially is geared to long term tourists who generally stay at least a month, however will likely most benefit long term stayers who cannot currently enter the country such as those on a retirement visa or six month stayers.
The exact details on the targeting of the plan have not been released. The Ministry of Tourism and Sports has stated that one will still need to register through an embassy or consulate. This procedure has NOT yet been communicated to consulates so The Pattaya News advises to please wait for more details.
Some of the requirements needed will be a fit to fly certificate and Covid19 test in ones home country. Flights will be specific chartered or arranged flights in coordination with an embassy. It is expected that the initial plan will be rolled out to specific countries. The Minister of Tourism has named suggested countries like Germany and Norway but none of these are finalized at this time.
The entire plan is all approved in principle, but the exact details are still being completed, noted the Ministry of Public Health.
Upon arrival in Thailand one will have to immediately take a Covid-19 test and then proceed via controlled private transportation to their alternative state quarantine resort. This is where the information is still being discussed and finalized.
One will need to quarantine for two weeks at the resort and if they wish to travel the country or proceed to a different location will need to stay on the island an additional week, but not in quarantine. Guests in quarantine will have the ability to have a more inclusive resort experience with amenities like private beaches, pools and quality private dining but will not be able to leave or mix with other guests. Covid tests would be given on a regular basis and for every negative test would provide more privledge.
Under the current plan, it appears every visitor would have a minimum of five tests…one in their home country, one on arrival, one after a few days at the resort, one on the day before quarantine ends and a fifth if they choose to leave the island to go elsewhere in Thailand after three weeks.
Specific details on what would happen if one guest tests positive have not been released, although Phuket officials said they are fully ready for the possibility.
Photo Courtesy: National News Bureau of Thailand