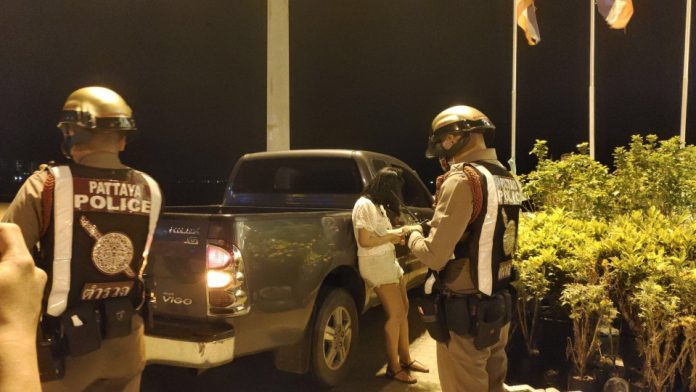 Pattaya-
An intoxicated female driver crashed into three vehicles early this morning according to Pattaya Police. She was allegedly trying to escape but was finally caught in Pattaya shortly after midnight.
The Pattaya City Police was notified of the accident at 12:30 AM at an intersection on Pattaya Third Road – South Pattaya Road (Chumsai).
Police and The Pattaya News arrived at the scene to find three damaged vehicles, along with some angry drivers. One person was reportedly slightly injured in the accident.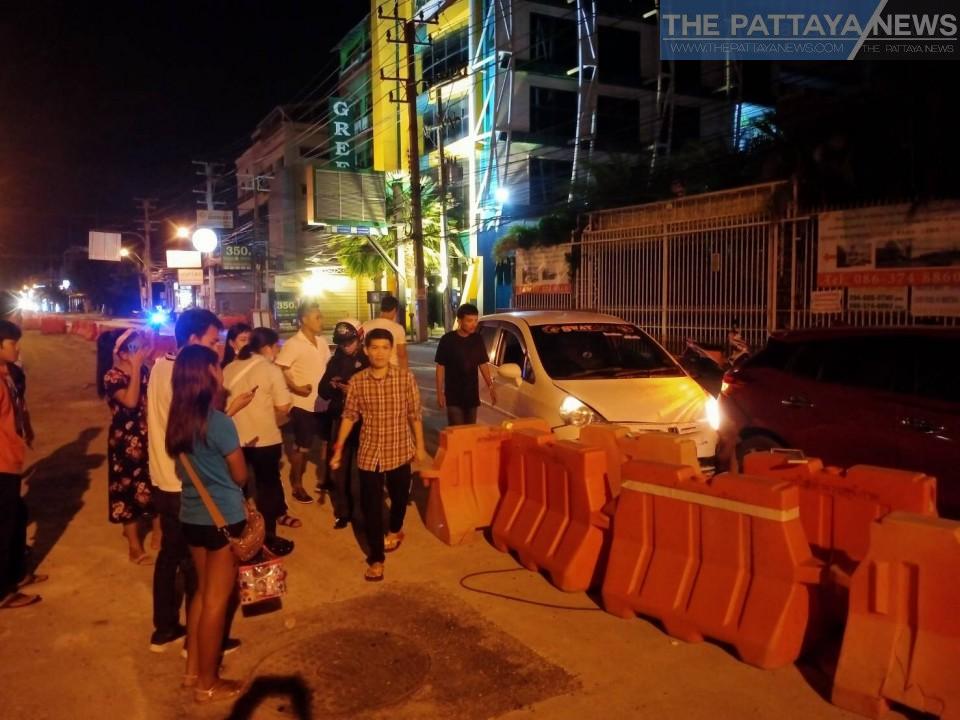 A damaged pickup truck driven by the principle suspect was found near a monument to His Royal Majesty the King at the bottom of Pattaya Klang.
One of the damaged sedan drivers, Mr Sathaphon Kotmee, 29, told The Pattaya News he was waiting at a red light at the Third Road intersection. The suspect in the pickup truck reportedly slammed into the back of his sedan before speeding away.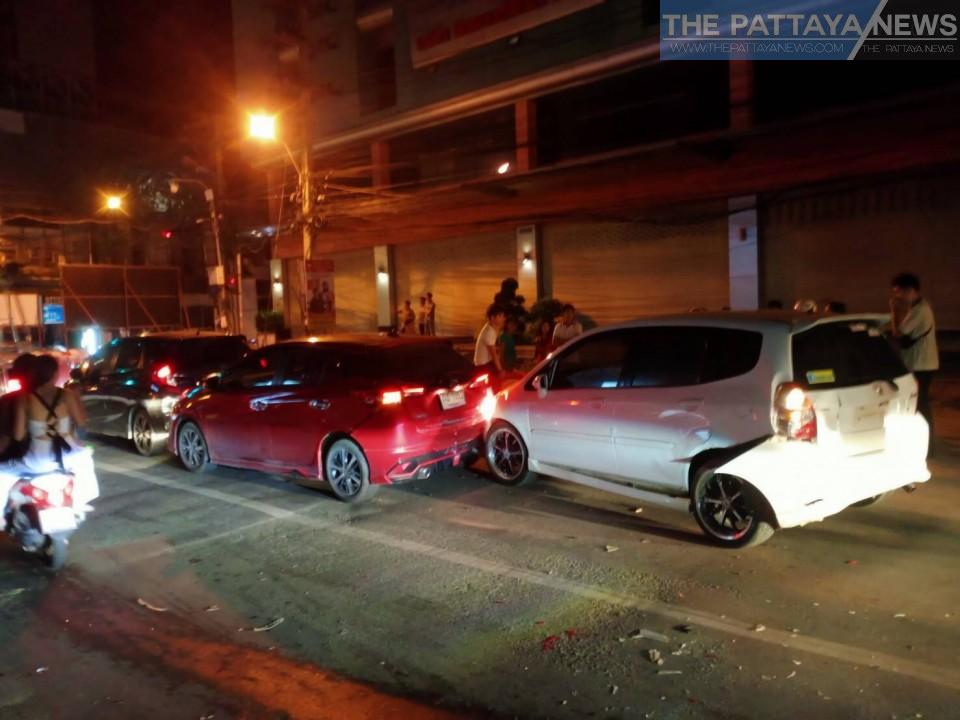 He followed the suspect and honked his horn trying to stop the vehicle. The pickup truck finally ended up stopping after running onto a public footpath at the bottom of Central Pattaya Klang, nearly driving onto Pattaya Beach.
Police found that the pickup truck driver was named as Ms. Kornkamon Namnai, 28, who is a hotel staffer in Jomtien.
She was intoxicated but not injured. Her alcohol breath test reported a 0.25 blood alcohol content. This is roughly over four times the legal limit.
She is facing multiple charges including driving under intoxication and hit and run related crimes.