Banglamung-
A crane truck got stuck on an electric wire before bringing down over a dozen power poles and blocking a road in Banglamung yesterday.
The incident happened yesterday late afternoon on Banglamung Road near Soi 13 and Soi Sri Suwit.
A truck carrying a crane and ladder had got hooked with electric wires which then brought down more than a dozen power poles.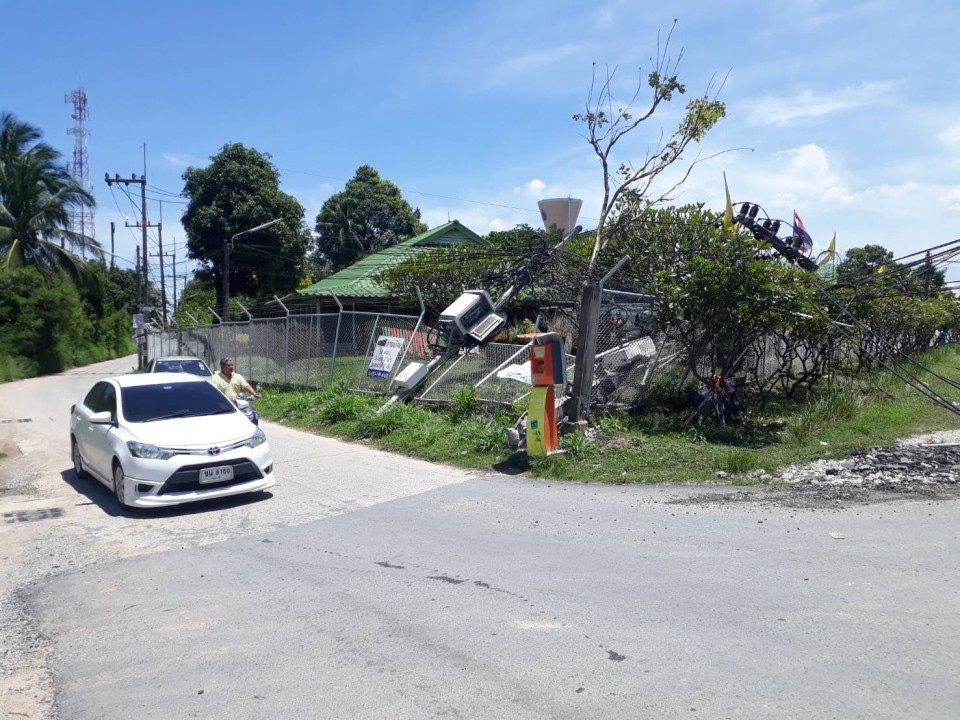 Power poles as a result blocked the road which caused electric and communication systems to be shut off for many hours.
The truck driver, Mr. Narong Kampean, 48 said he had realized that the crane had hooked something above and attempted to stop the truck quickly.
Local power company staff eventually fixed the power poles and power lines after many hours. It is unknown if the driver will face charges relating to the costly incident.
Story by The Pattaya News
SOURCE: 77kaoded, Photo courtesy of Khao Chumchon Khon Banglamung