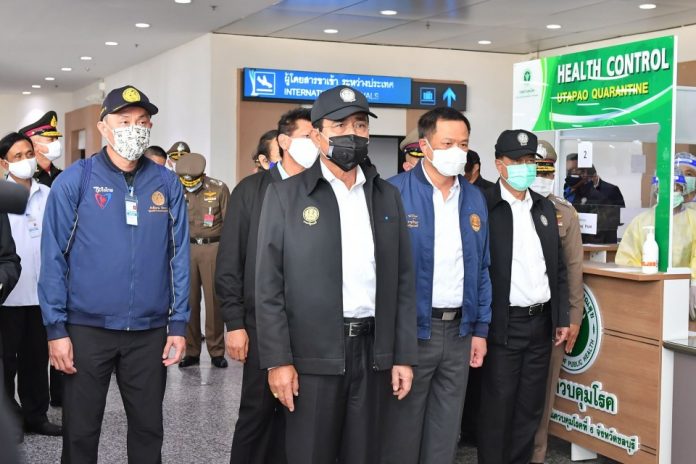 Rayong –
Prime Minister Prayut Chan-O'Cha and cabinet committees had paid a visit to several local attractions in Rayong today, August 24.
The Prime Minister had arrived at the second passenger terminal of U-Tapao International Airport Authority in Ban Chang District this morning to assess the health measures were applied in the airport properly to prevent the spread of Covid-19.
Upon arrival, the Prime Minister had monitored the operations at the Emergency Operations Center (EOC) which was working with the Airport Security Emergency Response Center for effective integration in screening potential foreign tourists who enter the country in accordance with the health policy proposed by the Ministry of Public Health.
He also stressed that the airport staff must strictly comply with screening measures for all incoming international passengers at U-Tapao International Airport to prevent the spread of COVID-19 in the country.
Prayuth and the committees then arrived at the U-Tapao toll gates later in the afternoon for the opening ceremony of the Pattaya-Maptaphut motorway. The first hundred cars were also released to drive on the highway.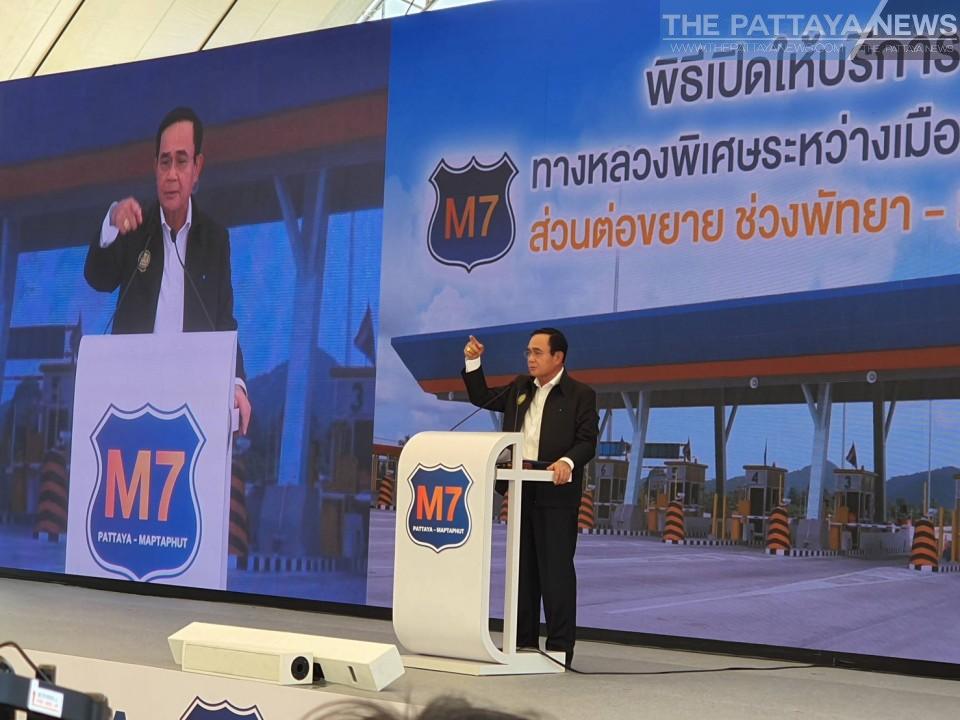 The Pattaya-Maptaphut motorway is believed to be Thailand's first historic intercity highway that connects land, water, and air transportation systems as well as tourist attractions together. It is also going to be the main route for transportation between the Central and Eastern regions. It is a central part of the Eastern Economic Corridor project.
The Prime Minister said that roads were important for everyone to reach equal opportunities as they helped connect everyone living in all provinces together, which also helped unite Thailand to build a strong nation.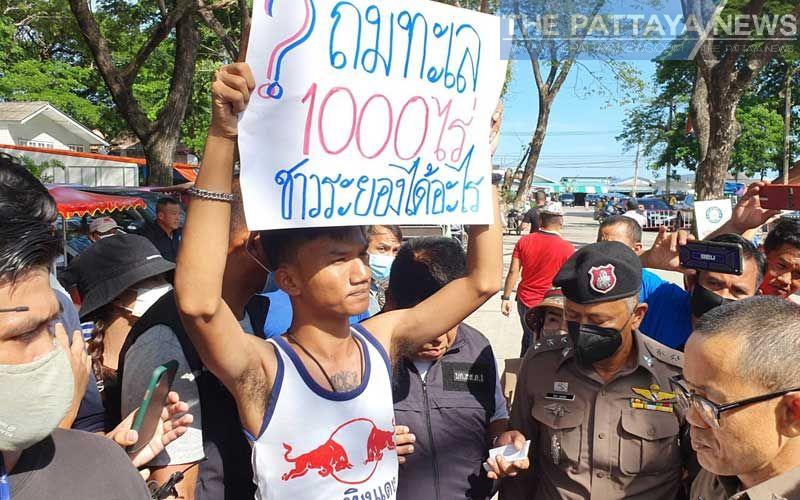 The authorities had unexpectedly encountered one of the anti-government protest leaders, Mike Rayong, while they were visiting local vendors at the Baan Pae market around 3:20 PM.
Mike had raised a controversial sign directly asking the Prime Minister: "What do Rayong people get from land reclamation for over 1,000 rai (395 acres)?" and refused to put away the sign as he wanted Prayut to answer his question.
The activist was instead placed under arrest at the scene by non-uniformed police officers who claimed to hold an arrest warrant charging him for sedition in a previous pro-democracy rally. He reportedly told the officers that he came to the Prime Minister as a concerned peaceful citizen who wanted to ask their leader a question and did not intend to cause any chaos during the visit.