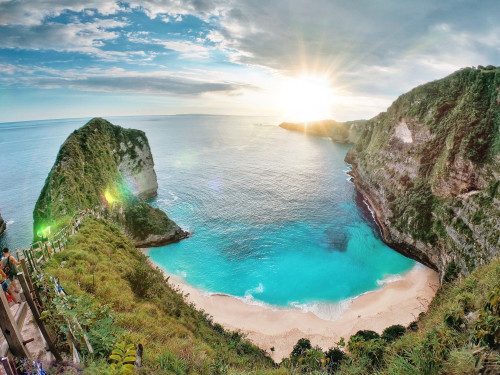 Bali-
In a sign of showing how difficult the attempt to revive international tourism is worldwide, Bali, one of the most popular tourist attractions in the world, has announced that the island will remain closed until 2021, with no exact date given.
The island had opened to domestic tourists in July and had previously announced a heavily anticipated re-opening of the island to foreign tourists on September 11.  Unfortunately, the Governor has stated that timetable, meant to draw foreign tourists in the critical holiday season where many people flee cold temperatures from other countries, will be unable to happen.
The Governor, Wayan Koster, in a letter this past weekend, gave several reasons for the delay, despite stating that the local businesses on the island were "suffering deeply."  Those reasons included that Indonesia had still banned all foreign tourists from entering the country and shows no sign of changing that anytime soon as well as Indonesia has banned its own citizens from traveling abroad through the rest of the year.
Koster stated that the central government supported trying to open Bali, which has had only 48 deaths and about 4000 cases as an island, but as a country the situation was still "not suited to handling the logistics of bringing in foreign tourists at this time. He said that the local government would focus on the procedures, systems and infrastructure to allow tourists to return sometime in 2021. He also said the government would support the local business owners the best they could during the crisis affecting their livelihoods.
Many tourists worldwide had hoped to visit Bali and escape either the pandemic situation in their own countries or the upcoming winter in places like the UK.  The island opening was also seen by many as a potential test for Thailand who is brainstorming on trying to open Phuket to foreign tourists in October in a similar attempt to save the critical fourth quarter and an estimated thousands of businesses on the verge of permanent closure.
You can read more about that here:
More details on Thailand to allow long-stay visits for limited foreign tourists in Phuket in October